Global leaders back 2019 Aquaculture Awards
Some of the most influential companies and organisations in global aquaculture have rallied to support the 2019 Aquaculture Awards.
The awards, which will be presented on 29 May at a special dinner in Edinburgh, cover eight categories and have attracted interest and entries from all corners of the globe. Sponsors include Cargill, Mowi, Lloyd's Register, BioMar, Benchmark, SAIC and Primer Design.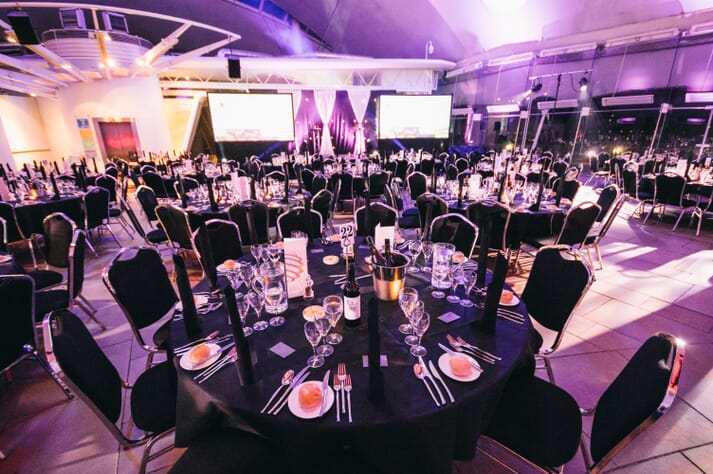 Martin Gill, head of aquaculture and fisheries at Lloyd's Register, said: "We're delighted to sponsor the Applied Research Breakthrough category at these awards. Aquaculture is clearly growing at a phenomenal rate and it's an exciting time to be involved with businesses across the supply chain to ensure that together we deliver a safe and sustainable source of protein to consumers all over the world. It's great that awards like these celebrate the success stories within the sector and recognise those businesses which are driving growth in new and innovative ways."
This category is open to any research project involving collaboration between the industry and academic sectors. The winner will be the project that is most likely to have an impact on the industry and has already demonstrated some tangible measures of success.
Meanwhile Mowi are sponsoring the Technical Innovation award, which will be presented to the developer of novel hardware or software that has, or is projected to, improve the performance of any aquaculture sector.
"Aquaculture worldwide is blessed with risk-taking pioneers, stubborn entrepreneurs, brilliant inventors and most of all, hard-working farmers who provide a delicious food for a growing population. It is also a very humble sector – so we should always remember to pat ourselves on the back once in a while and say 'well done us'," reflects Gideon Pringle, Mowi's farming operations director.
The Animal Welfare category is open to applications from any initiative that has improved the welfare of the farmed animals and/or the wildlife they interact with since January 2018. Initiatives can cover a range of factors, including genetic, pharmaceutical and technological innovations, or improvements in husbandry and farm management protocols.
Benchmark's group sustainability director, Ruth Layton, says: "We are delighted to be sponsoring this award. Benchmark's work is about consistently and progressively raising standards throughout the food-chain and animal welfare is an integral part of this.
"The aquaculture industry is growing rapidly, faster than any other protein producer, so it's vital that animal welfare standards and best practice keep pace. There are so many great initiatives underway to improve animal welfare in aquaculture. We are delighted this award will shine a light on them."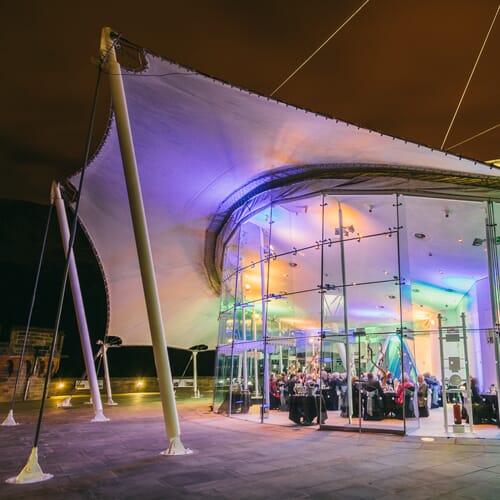 The Most Promising New Entrant award – which recognises the best people, companies or products that have arrived on the aquaculture scene since January 2018 – is being sponsored by Primer Design.
"We are delighted to be a part of the prestigious Aquaculture Awards 2019 and are honoured to be sponsoring the Most Promising New Entrant category. As a company we are excited and dedicated to working alongside this innovative industry and we look forward to a fantastic evening of celebration," says Lynne Harding, account manager, Scotland and Nordics.
The International Impact award, sponsored by BioMar, aims to promote companies and/or new initiatives with a truly international impact. Projects that promote cross-industry collaboration and/or make their results freely available for the greater good of the sector will be viewed particularly favourably.
Individuals are invited to nominate a person from within the sector whose attitude and achievements in the last 12 months have been particularly inspirational. The public will be able to vote for anyone from the shortlist, which will be drawn up by the judging panel based on the best of the nominations received.
The Sustainability award – sponsored by Cargill – is being presented to the organisation that is able to demonstrate the consistency of its contribution to the environmental, ethical and economic sustainability of the industry. All entrants will need to highlight ways they are addressing each of the three E's.
Finally, the Scottish Aquaculture Innovation Centre (SAIC) is sponsoring the Diversity award – which will be presented to the employer that has done the most to promote diversity in their workforce and/or the sector in general since January 2018.
Heather Jones, CEO of the centre, says: "SAIC has a longstanding and successful association with Aquaculture UK. Their events and awards programmes help showcase the outstanding achievements of our sector, attracting the industry's main players and newcomers alike.
"We are therefore very pleased to support the Aquaculture Awards again this year, as sponsor of the Diversity category. At SAIC, we are keen to encourage diversity within our exciting industry, whether that be women in aquaculture, the variety of farmed species, the range of businesses operating within the sector – from large multinationals to SMEs – or the wealth of career opportunities that are available.
"We encourage you to enter the Aquaculture Awards and look forward to seeing you in Edinburgh on 29 May!"
Sponsorship for the final category – The People's Choice – is still available. Please contact Ksenia.warnett@5mpublishing.com for more details.
Application details
Applications and nominations are open to everyone involved in the global aquaculture industry, no matter how large or small.
Entry is free and deadline for submission is 1 March 2019.
Winners will be announced during an Awards Dinner held at Dynamic Earth, Edinburgh on the 29 May 2019.