The NOK 400 million (£37 million) plant – the first in Norway that raises the salmon from smolt to spawning entirely on land – is a joint venture between SalmoBreed AS and Salten Stamfisk AS, and has been built by Artec Aqua.
"The site we are now handing over is Norway's – and probably the world's – most advanced fish farm. The complex includes a broodstock unit, stripping hall, incubation unit and hatchery," says Artec Aqua project manager Andres Thyri.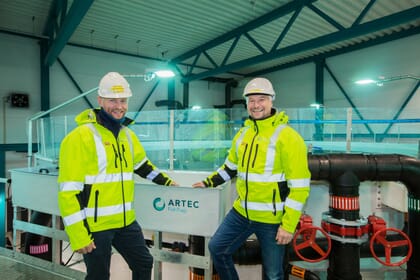 The first completed phase includes six tanks of 12-metre diameter. Designed to be used with either fresh or seawater, or a mix, it can operate as both a recirculation (RAS) and flow-through system. The sea water can be obtained from two depths, allowing for control of the temperature profiles.
The first batch of 30,000 120-gram fish are being delivered from SalmoBreed's facility in Lønningdal, outside Bergen. Selected and marked for particular traits, they will form the basis for further breeding in the company. In addition, broodstock will be collected from Salten Stamfisk. The largest of these now weigh close to 7 kg and will be ready to produce the plant's first batch of eggs next year.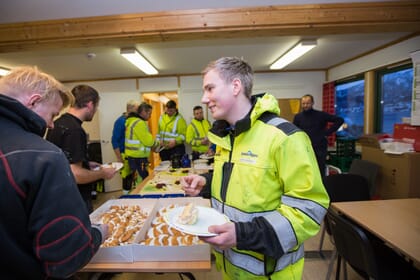 General manager Stig Joar Krogli is very pleased with both the construction process and the result: "Artec Aqua has done an excellent job, now we are looking forward to having fish in the plant," he says.
He also emphasizes the plant's significance, saying: "SalmoBreed Salten is very important to SalmoBreed and its owners, Benchmark Holdings. It is also important for our customers, who will gain access to ova from us throughout the year, not just in the normal salmon season."
Artec Aqua will oversee the next stage of the construction, which will be carried out in parallel with the operation of the plant and will bring the capacity up to 150-200 million ova a year. The entire project is due to be completed by the end of 2018.