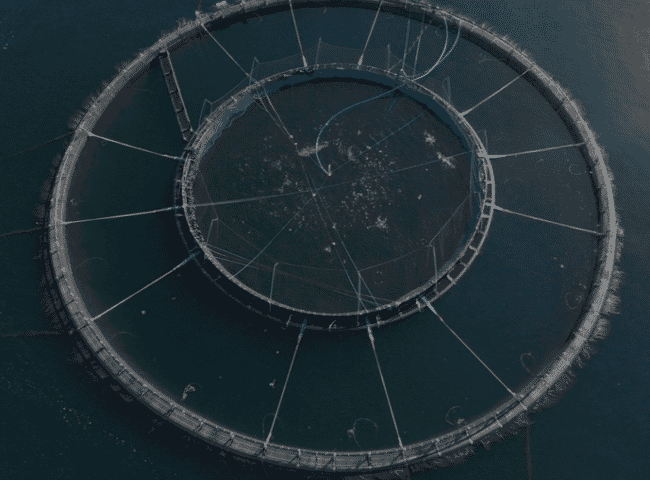 Despite the feeling of déjà vu as we endure another period of lockdown in Scotland, 2021 is already shaping up to be quite different. While the roll-out of the Covid-19 vaccine gives some hope for a return to normal, the pandemic has accelerated trends and been a catalyst for change in many sectors, not least in aquaculture.
Over the past 10 months we have all learned to work differently, changing the ways we usually interact with one another and favouring digital or virtual means of communication. Aquaculture has adapted to new technologies and ways of working – from the development of more efficient processes to amplifying the ongoing focus on sustainability.
As a result of our experiences in 2020, we are expecting to see sector growth being shaped by a number of areas this year, with a continued push towards innovation.
1. Digital transformation and open-source data
Technology and digitisation are increasingly important to the growth of the aquaculture sector, supporting functions ranging from feeding to environmental monitoring – as well as continuing to enable, where possible, home-working. Digital tools allow producers to collect data accurately and frequently, giving a reliable base for making decisions that can ultimately make processes more efficient, and improve fish health and wellbeing.
That said, many systems currently operate independently – for example, feeding systems, underwater lighting and biomass measurement cameras, with different data analysis platforms for each. In the long term, the ability to integrate these tools is something we expect to see become the norm, and there is already at least one project underway to build an open-data platform that would allow farmers to combine data from multiple sources.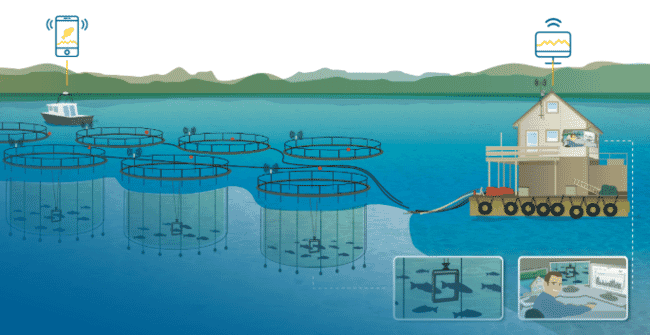 2. Alternative infrastructure to support fish wellbeing and sector growth
Following the reported success of similar techniques used in Norway, we're likely to see Scottish aquaculture companies exploring the use of new infrastructure, such as snorkel nets. This type of farming system is designed to keep fish below the top 10 metres of the water to reduce the risk of sea lice. An internal tube, or snorkel, allows the salmon to access air despite the membrane ceiling. Norwegian studies have reported as much as an 80 percent drop in lice infestations in fish farms with snorkel pens, and similar results could present a significant opportunity for Scotland.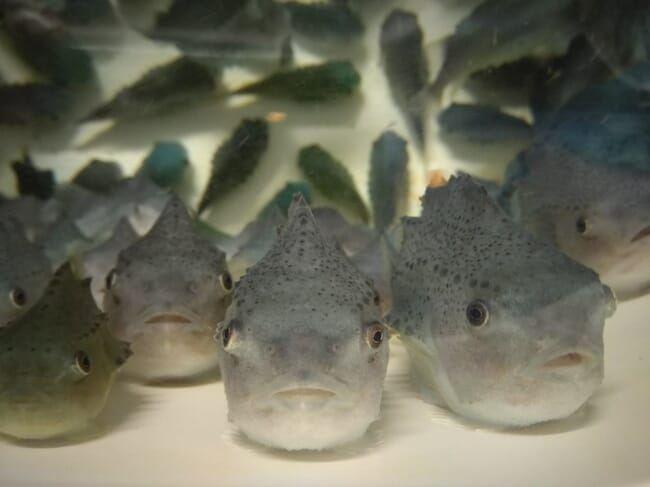 3. Further focus on cleaner fish for managing sea lice
Fish health and wellbeing continues to be a priority for all, and we expect to see the sector build on its knowledge and understanding of cleaner fish production and biology. Production of wrasse and lumpfish has increased significantly in recent years to support salmon farming, with the industry looking to alternative treatments for sea lice.
Various collaborative research studies are underway to scale up and support the use of cleaner fish, from initiatives to develop vaccination programmes and knowledge of disease, to capturing data from hatcheries, improving cleaner fish husbandry, and assessing the effectiveness of different feeds both pre- and post-deployment. As sea lice continue to prove their ability to evolve, the sector will continue to develop new ways to protect the marine environment and ensure Scotland's main food export grows sustainably.
4. Sustainable feed ingredients and local supply chains
Recent experiences of Covid-19 and Brexit have highlighted the importance of robust supply chains and the availability of products, yet substantial amounts of fishmeal used by the sector is currently imported from South America. A key step in building a sustainable future for Scottish aquaculture will be finding alternatives to replace the ingredients traditionally used in fish feed.
Current SAIC-supported initiatives are already looking at new ingredients. Led by UK fly farmer Entocycle, one project is exploring the feasibility of farming insects, while the REACT-FIRST project is using recycled carbon to create alternative protein sources. Another project is hoping to demonstrate the health benefits of including nettle in salmon feed, a local ingredient which could be used to boost salmon immune functions.
Efforts to move to novel ingredients such as these, and reduce the sector's reliance on imports, could make a significant contribution to food security in the UK, while reducing the carbon footprint – two factors which will only continue to come under the spotlight over the next 12 months.