While opening the country's biggest inland water body, Tugwi-Mukosi Dam in May 2017, the then-president, Robert Mugabe, also launched the national Command Fisheries Programme. It was a typical pomp and fanfare event, as Mugabe oversaw the stocking of 200,000 tilapia fingerlings into the 1.8 billion cubic metre reservoir.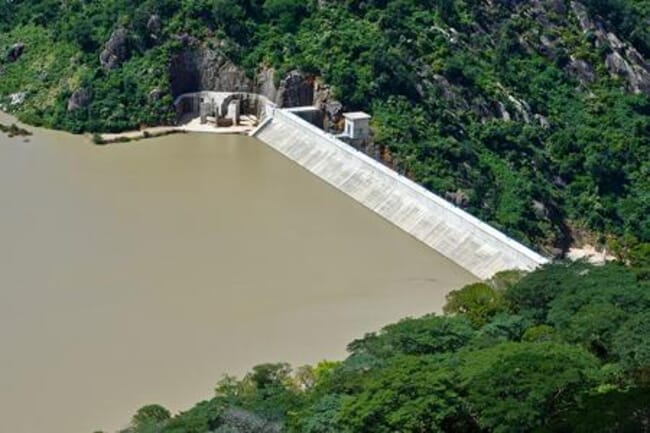 No sooner had the fish been stocked than poachers started harvesting them, taking advantage of lax security around the expansive reservoir, which is situated in the arid and poor Chivi District, in southern Masvingo Province. In August this year, police in the province had become so overwhelmed that they appealed to the government for five speedboats to help combat illegal fishing.
"You don't just put fingerlings in a water body and leave them there," said Zimbabwe Fish Producers' Association (ZFPA) chairperson Garikai Munatsirei. "There are issues to do with predation. Do you have adequate mechanisms to control it? There are issues to do with illegal harvesting. Do you have enough security around your water body to prevent poaching? Have you given the communities adequate training? It must be recalled that, in many ways, this is a totally new project and not many in rural areas are knowledgeable about fish production. I am unsure if all these factors were taken into consideration beforehand."
Tugwi-Mukosi, previously known as Tokwe-Mukorsi, is meant to be the main breeding centre for fish that will be distributed to smaller reservoirs in Masvingo Province. Apart from Tugwi-Mukosi, the government also selected one reservoir in each of the seven other rural provinces to serve as the main provincial breeding centre – from which fingerlings can be transferred into surrounding reservoirs. Days after the national launch, provincial launches were conducted. As a result, there was much activity last year but now it has slowed, with poaching and budget cuts taking hold.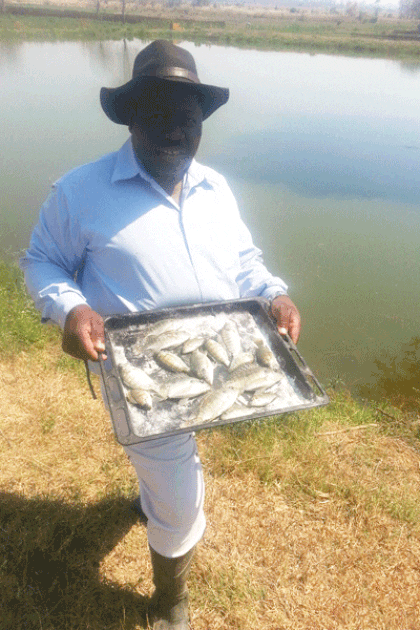 In January this year, Josaya Hungwe, at the time provincial minister for Masvingo, raised alarm over poaching in Tugwi-Mukosi. He told state-run daily The Herald: "The problem of fish poaching at Tokwe-Mukosi is of serious concern to us as government as it poses a big threat to the success of the Command Fisheries Project that was launched at the dam last year. We are calling upon the police, the Parks and Wildlife Management Authority (ZimParks) and other law-enforcement agencies to urgently beef up security at Tokwe-Mukosi to bring the scourge of poaching under control. We need a vibrant fisheries industry at the dam, but that can only happen if poaching is not allowed to go out of hand."
The rising poaching incidents in the reservoir caught the attention of President Mnangagwa as well. Addressing a campaign rally in Masvingo on 15 June, ahead of the presidential elections that were held on 30 July, Mnangagwa expressed his concern at the prevalence of the crime on the lake and pledged to tighten security so that the initiative could succeed. However, it appears that by August his government had not tightened security at the reservoir as he had pledged it would – hence the appeal by police for speedboats to deter poachers.
Urayai Zvarevashe of Aquaculture Zimbabwe Trust said Zimbabwe has few fish breeds, which raises a long-term threat of in-breeding and its resulting adverse impact on productivity.
"Generally, we have limited fish breeds in the country because we have a few breeders. As it is we have some producers who keep their fish for long periods which results in in-breeding. That is why we always encourage people to venture into fish breeding on a large scale. Also, we are encouraging farmers to adopt the 'broiler' approach to fish farming. This entails them putting their young fish in cages, feeding them for a stipulated period of time and harvesting all of them at once. However, there is a problem of lack of fish feed especially for smallholders. If the two issues of feed supply and breeding are addressed the industry will grow."
The ZFPA says Zimbabwe holds 60 percent of all dammed water in southern Africa yet less than 5 percent of the 400,000 hectares suitable for inland aquaculture is being utilised for the purpose. Lakes Kariba, Chivero and Darwendale constitute the nerve centre of the country's fisheries and aquaculture industry, which produces an average 18,400 tonnes of fish per year, well below the potential national demand of 60,000 tonnes. Lake Harvest, which operates on Kariba and runs Africa's biggest freshwater farm, accounts for 10,000 tonnes of the national output. The state-led aquaculture initiative was designed to meet the fish supply gap, expand supply options and boost rural incomes and nutrition.
"Poaching wherever there are fish resources is a problem, so Tugwi-Mukosi and command [ie government-led] fisheries are no exception," said Wilson Mhlanga, a hydro-biologist and lecturer at Zimbabwe's Bindura University of Science Education.
"You have to look at security around the resource but it is difficult to ensure 24-hour security at all dams where there are fish resources, so poachers always take chances. There is an obvious need for law-enforcement agencies to, from time to time, relook at it [security] whether it is command fisheries or not."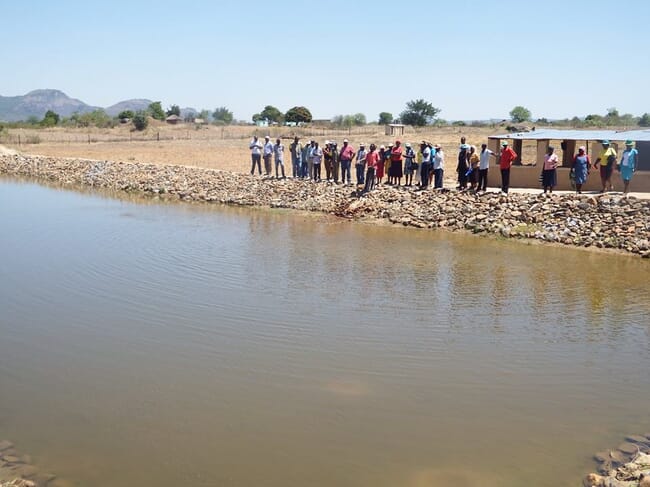 The university's Department of Natural Resources has just launched a study into the national Command Fisheries Programme which Mhlanga will oversee.
In addition to increasing patrols in water bodies and better equipping anti-poaching teams, ZimParks, a government entity which is the implementing agency of the command fisheries project, has, since the beginning of 2018, sought to respond to poaching and operational inadequacies by concentrating on cage culture as opposed to running the Command Fisheries Programme in open waters. According to Tinashe Farawo, the organisation's spokesperson, "This will make it easier for communities to police the projects to reduce poaching."
"We are also optimistic that this approach will help boost productivity," he added. "We are now also looking for markets for the fish to be produced under the programme."
On 22 November, the country's new finance minister, Mthuli Ncube, presented the 2019 national budget, pledging "austerity for prosperity". The budget introduces a wide range of spending cuts. Mnangagwa and his cabinet have taken a 5 percent salary cut while less money will be spent on government-led agriculture and aquaculture initiatives.
Ncube blamed high government spending on agriculture for worsening the budget deficit. By August this year, the government had spent US$1.1 billion since January against a target of US$401 million, he said.
"The government is reviewing the financing mechanism with a view of sharing the burden between government and the private sector," said Ncube.
Many farmers who are keen to join the national command fisheries and aquaculture project, said Amon Makoni, director at Mr Fish – a fisheries consultancy firm based in Harare – are yet to receive the promised state funding, as the government appears to concentrate more on community-led projects than those led by individuals.
"I run a training programme and many of my students are farmers who intend to enrol under command fisheries but they tell me that they are still waiting for the funding. I don't know if it is because of the austerity measures or not. I see some activity in the community segment of it – but far less activity with regard to individual farmers. This is a weakness of the approach of the initiative: its emphasis on communities as opposed to being business-oriented.
"Another weakness is the fact that ZimParks is the lead agency of command fishing," added Makoni. "ZimParks fall under the ministry of the environment and in my view cannot run a successful aquaculture programme. They are good at preserving resources, not farming them. For this reason, command fisheries will achieve better results if it is put under the ministry of agriculture simply because it is fish farming. They [the ministry of agriculture] are good at growing things, while ZimParks are good at preserving things."