The specialist fish health arm of Europharma Scotland, the company is best known for its veterinary, advisory and laboratory services to the fish farming sector around the world, but the Maryport deal marks the start of a new initiative to support public aquaria across the UK.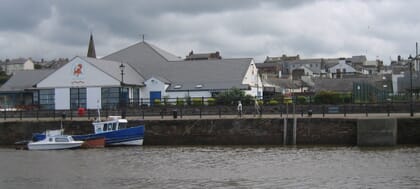 This diversification is led by Fishguard's Fish Health Services Manager Bartek Wieczorek, who has worked in aquaria in Poland, UK and the Canary Islands. His team will support LDC Aquarium's staff and fish population which includes a variety of UK coastal fish, exotic coral fish, sea horses, sharks and a number of other fish species which are native to the Lake District area.
Support will include providing a mandatory bi-annual fish health check-up, an on-call service to the aquarium, regular assessments of water quality, and offering advice on fish nutrition and biosecurity for the large variety and number of fish on site.
Mr Wieczorek said: "The Fishguard team are pleased to be working alongside the Lake District Coast Aquarium to assist in supporting staff on site to deliver outstanding fish health services to the aquaria.
"There are a number of challenges that exist when servicing closed systems in public aquaria such as providing adequate filtration and optimal water quality. Whilst this differs from our work supporting fish farms in Scotland, many of the principles remain the same – namely that the health and welfare of the fish in our care is of primary concern.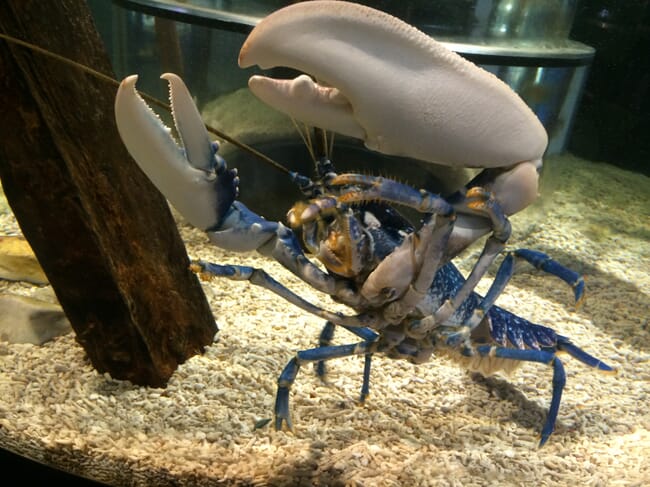 "There are a fantastic range of different species at the LDC Aquarium, each coming with their own unique environmental, health and nutritional needs."
Lobster hatchery
LDC Aquarium's Mark Vollers said: "At any aquarium, the most prized and important asset is undoubtedly our fish population and therefore we always strive for optimum levels of fish health.
"We are delighted to be working with Fishguard to deliver this outcome, which in turn means we can provide a fantastic educational and enjoyable experience for our visitors.
"As part of our commitment to conservation the Aquarium Sea Lab has a fully operational state-of-the-art lobster hatchery, and having Fishguard on board with us helps optimise the number of juveniles prepared for release. In time this should help the assisted lobster fishing grounds regain peak fishing potential."