The SeaCap barge, which contained 170 tonnes of fish feed and approximately 1000 litres of diesel, sank during the early morning hours of January 17, during a storm with two metre swells.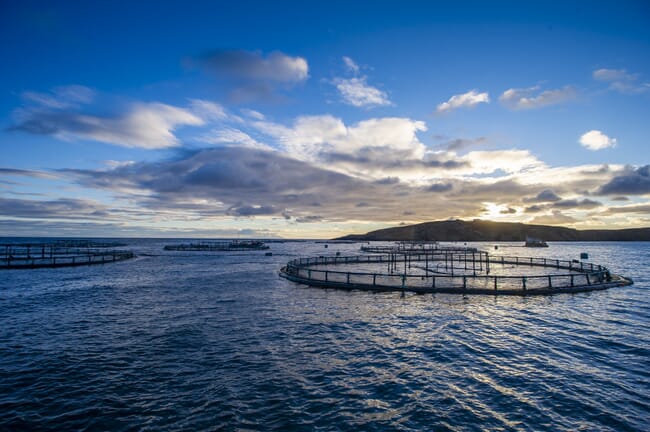 The company, formerly known as Marine Harvest, reports that no staff were aboard during the event, the site was not stocked at the time and no other significant damage has been recorded.
Authorities have been notified of the incident, the cause of which is not known at the time. As the weather breaks, Mowi says that scuba divers will be deployed to inspect the unit and plan a recovery of the barge and contents, from a depth of 20 metres. There are no reports of debris or fuel – the diesel was in a sealed tank – visible at sea or on the nearby shoreline.