"Fish farmers tell us that they want a ban on the use of certain species. They're also very critical of wild-caught cleaner fish being transported," NTNU researcher Kristine Størkersen told Norwegian SciTech News.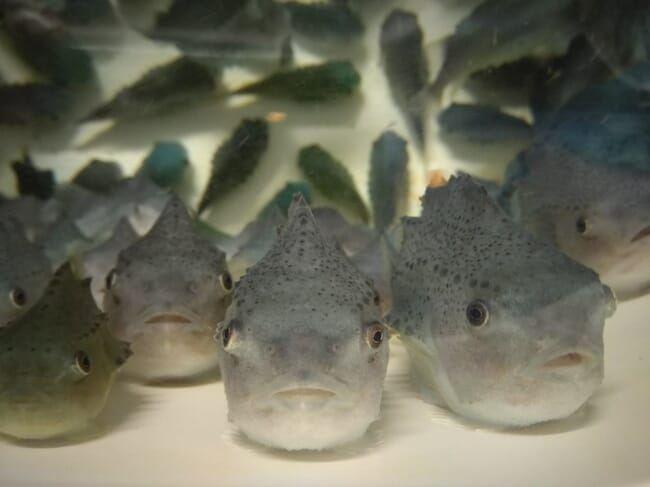 Under Norwegian Food Safety Authority regulations, cleaner fish fall under the same animal welfare legislation as salmon. However, the reality of how these fish fare when transferred to salmon pens means that the ethics of using them is becoming increasingly questioned.

"We've received alarming responses from the fish farmers," said Størkersen, who has been part of a team helping the Norwegian Food Safety Authority gain an overview of the cleaner fish sector.
"Without cleaner fish, we'll need to come up with a more mechanical method to delouse the salmon, which will result in worse animal welfare, increased mortality, the risk of disease outbreaks and damage to facilities that lead to escape," she said.
However, she points to a quote from Edgar Brun, department head at the Norwegian Veterinary Institute, who asked in a recent article in the Norwegian newspaper Dagens Næringsliv: "Is it right or wrong to sacrifice 50-60 million cleaner fish in order to give salmon a better life?"
The researchers conclude that raising fish that get used up and sacrificed for food production, without becoming food themselves, is an ethical grey zone.
Efficacy questioned
The surveys done by NTNU Social Research reveal that fish farmers also question whether cleaner fish are an effective delousing method and whether their use actually results in fewer delousing operations. The Norwegian Institute of Marine Research is also concerned about the method's lack of documented effectiveness.
"The fish farmers tell us that they want a ban on the use of certain species, and they're also very critical of transporting wild-caught cleaner fish," says Størkersen. She feels that the industry is engaged with cleaner fish wellbeing, and points out that many fish farms make a great effort to provide good living conditions for cleaner fish in the cages – providing special feeds and places for them to shelter. But, despite this, there's room for improvements in cleaner fish welfare.
Dearth of data
The surveys carried out by NTNU Social Research, the Institute of Marine Research and the Veterinary Institute show that aquaculture operations don't have a good enough overview of how many cleaner fish die.
"On average, fish farmers document that 40 per cent of the cleaner fish they release in the farms die. This amounted to more than 24 million cleaner fish in 2018. If a lot of the cleaner fish disappear without being recorded, the real figure is probably much higher," says Elisabeth Wilmann, director of fish and seafood at the Norwegian Food Safety Authority.
"Our surveys are showing that industry itself wants a strong and rigorous food safety authority. We need to learn more to know where to draw the line for what is and isn't ethically justifiable with regard to cleaner fish. And we need more insight into what measures we can take to improve their lives in the sea cages," says Størkersen.
"Only when we know what conditions the cleaner fish require and whether it's possible to provide them with the necessary environment, will the Norwegian Food Safety Authority have a basis for saying yes or no to cleaner fish."
Størkersen is launching a series of regional cleaner fish fora to discuss best practices and identify relevant research areas. There seems to be broad agreement that something needs to be done.
"This can't continue. The industry has a big job to do and needs to document significant improvement if they want to continue to use cleaner fish in the future," says Wilmann.