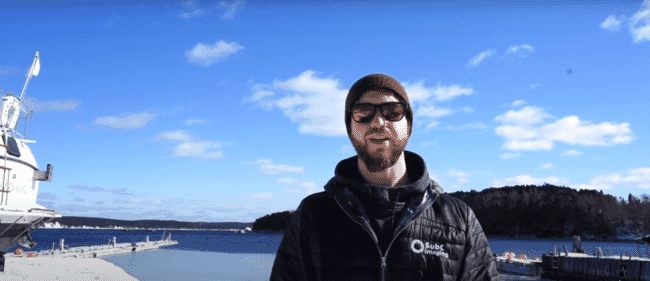 Called the Integrated Operations and Real-Time Analytics Project, it is being led by Grieg Seafood Newfoundland, Innovasea, SubC Imaging, AKVA Group, and High-Tech Communications.
When complete it will enable fish farming companies in Newfoundland and Labrador to operate a number of systems remotely in areas where this would not have been previously possible due to lack of connectivity. Canada's Ocean Supercluster is contributing close to $12 million to the project, with the remaining $14.8 million coming from the industry.
The project aims to benefit its partners through:
Enhanced containment monitoring.
Better fish health monitoring.
Advanced equipment monitoring.
Broadened environmental monitoring.
Increased storm preparedness.
Improved crew safety.
Innovative network capabilities and farm system software.
"Thanks to the project announced today, participating aquaculture and fishing companies will have access to a wealth of information in real time, which will allow them to remotely feed and monitor fish, better prepare ahead of storms, and improve crew safety. This shows how Canada's Ocean Supercluster truly is changing and modernizing how aquaculture is done," said François-Philippe Champagne, Canada's Minister of Innovation, Science and Industry.
"Having data infrastructure at this level enables us to embrace predictive modelling, which in turn allows us to enhance both fish welfare and environmental sustainability. Thanks to Canada's Ocean Supercluster, Placentia Bay is poised to becoming a modern hub for precision fish farming," said Perry Power, director of human resources and communications at Grieg Seafood Newfoundland
"This will help farm operators make data-driven decisions in real time from anywhere so they can increase efficiency, improve operations and ensure optimal conditions for fish health and well-being," said Tim Stone, vice president of product development, Innovasea
"Our involvement in this incredible project is to provide machine vision camera systems that will automatically measure net health. The real-time image processing will detect any change in the mesh of the net, including tears or changes in size, and flag for immediate intervention by people who are monitoring the health of the fish and the farm. This will greatly reduce the potential of fish escaping," said Chad Collet, founder and CEO of SubC Imaging.