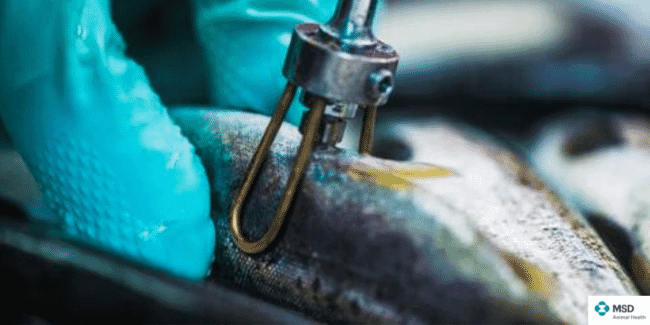 A new aquaculture research bursary has been launched by MSD Animal Health for aquaculture vets and fish health professionals across the UK, helping to support preventative healthcare and research within the industry.
"Bursaries provide numerous benefits to both professionals within the sector, and the wider industry. Research often forms the basis of new methods and ideas, so this scheme will provide huge opportunities to the UK aquaculture industry," said Nikos Steiropoulos, business manager integrated customers – aquaculture, poultry, pigs, at MSD Animal Health UK.
"With the addition of aquaculture to the portfolio of bursaries offered, MSD Animal Health has recognised the vital role this will play in helping vets and fish health professionals gain knowledge and develop their skills," he added.
Steiropoulos hopes the bursary will help the industry to continue to develop UK fish production, which could help to strengthen both domestic and overseas trade markets.
"The addition of this research bursary demonstrates MSD Animal Health's investment into the aquaculture community, and recognises the importance of aquaculture to both the global economy and domestic food production," he says.
Vets and fish health professionals are able to apply for one award of £4,000. The project should be completed within one to two years, and proposals will be assessed by the University of Stirling to ensure independent judgement.
"Applicants will be judged on the quality and clarity of their research project, including setting realistic goals, the potential value of the project, and its originality," Steiropoulos concludes.
The deadline for applications to the bursary is 30 November 2020. For more information, visit https://www.msd-animal-health.co.uk/company-overview/research-bursary/