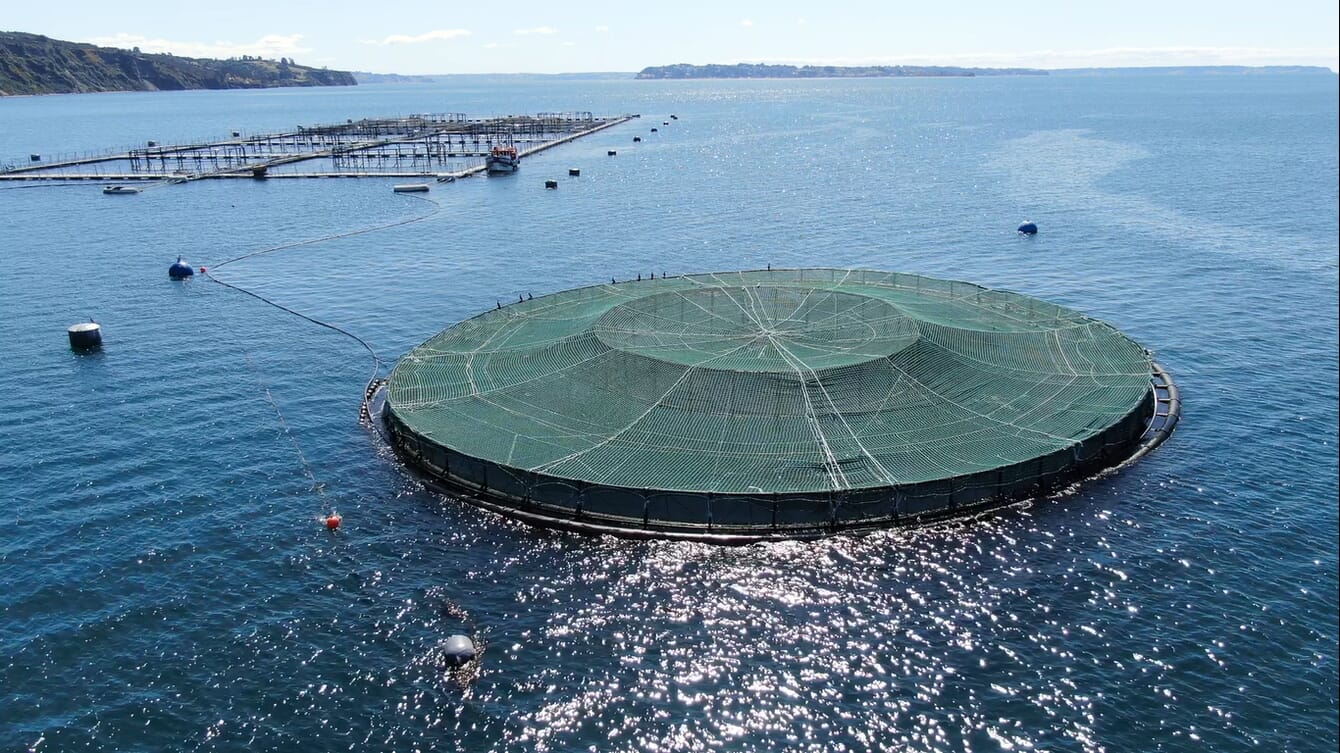 EcoSea, which specialises in copper net pens, was chosen to lead the technological development programme for Ocean Aquaculture, Chile 2023 – a six year project backed by an investment of more than 6.3 billion pesos (US $7.4 million).
The novel initiative seeks to establish the technical requirements for offshore aquaculture with submersible cages, as well as to provide the basis for its future offshore legislation in Chile, due to the limited potential for growth in the country's coastal areas.
"We are a country with more than 4,200 kilometers of coastline. We have extraordinary possibilities to successfully move towards a more sustainable aquaculture, far from the coastline and using state-of-the-art technologies that allow the industry to grow sustainably," said Fabián Avilés, director of the technological development program for Ocean Aquaculture.
Trial results
A 40-metre diameter submersible cage prototype was developed by EcoSea, which reports that during the production cycle there were no predator attacks or escapes; high growth rates; and an 18 percent drop in production costs.
According to EcoSea, it was demonstrated that the salmon grow at a better rate than in traditional nylon cages, because although similar-sized fish were obtained, the prototype was stocked two months later and with salmon that were originally 47.5 percent smaller. The company also reported a 2 percent lower mortality rate, and it is estimated that it avoided the emission of 27 tons of CO2.
"The production cycle with the submersible cage raft showed rapid growth development, low bacterial and parasite loads (Caligus lice), and zero losses due to sea lion attacks. From the operational point of view, the technology is very friendly, safe and efficient, with very low fouling adhesion, thus validating a robust and reliable aquaculture system," said Omar Cheuquepil, head of production at Invermar, which is also part of the project.

The technological consortium also includes Innovex, Novatech, Fraunhofer Foundation, Aex group, Sitecna and the Pontificia Universidad Católica de Valparaíso. The program is supported by the National Fisheries and Aquaculture Service (SERNAPESCA), the Undersecretariat of Fisheries (SUBPESCA) and has the financial support of CORFO.