Date set for aquaculture welfare event
Registration for the Second Symposium on Welfare in Aquaculture (SWELA 2020), which is free to attend online on 26 November, is now open.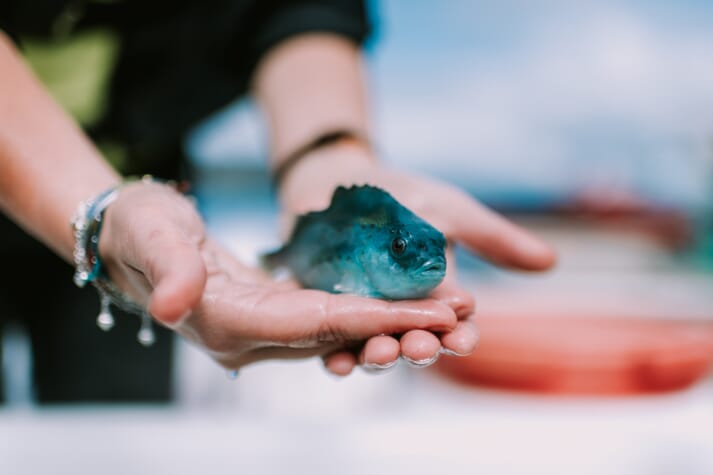 The theme for SWELA 2020 is "Operational Welfare Indicators for farmed fish". Six speakers will be discussing welfare indicators for salmon, lumpfish, sea bream, sea bass and tilapia.
The number of farmed fish outnumbers by far any other sentient animals farmed for food. A recent report by the Access2Sea project highlighted that consumers are starting to realise how their food is produced; they are becoming more sensitive to the welfare of animals and the wellbeing of workers - fish welfare in aquaculture is extremely important.
According to the organisers: "This symposium promises to be an unmissable opportunity for professionals working in fish farming across the sector. We encourage everyone interested in fish welfare – farmers, researchers, and aquaculture suppliers - to register for free here."
"We are excited and pleased to announce that six international renowned fish welfare experts have committed to speak at this years' Symposium on Welfare in Aquaculture. Their experience and leadership in the field will allow for a critical and insightful SWELA 2020. We are also pleased to provide a free webinar - we hope to have more participants, from all over the world, and engage students who may have otherwise not been able to attend," commented event organiser Dr Sara Barrento, from Swansea University's Centre for Sustainable Aquatic Research.
"Our aim is to bring the aquaculture industry together and discuss this fundamental topic so for us it is also very meaningful to have the endorsement from key players in the aquaculture industry including the multination feed company BioMar, RSPCA Assured, The Cleaner Fish Company and the Animal Welfare Research Network (AWRN)," commented event co-organiser Prof Carlos Garcia de Leaniz.