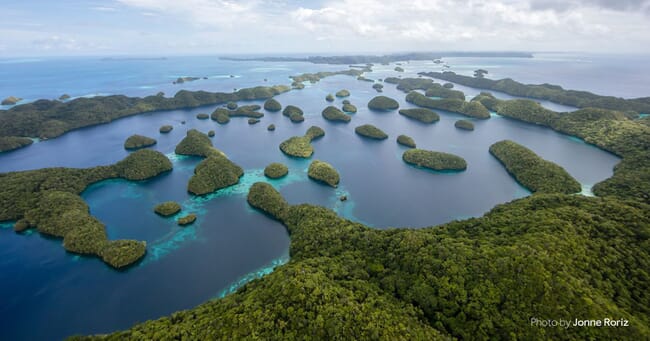 Last year Mary Kay Inc partnered with The Nature Conservancy to protect Texas fisheries and the Gulf of Mexico. Last week the company announced that they've expanded that partnership with The Nature Conservancy to impact waterways – and native species – on an international basis.
"All life on Earth began in and depends on our oceans," said Deborah Gibbins, chief operating officer at Mary Kay. "Water is the most valuable resource on our planet, and it's essential that we do our part to protect it. When we began scaling our partnership with The Nature Conservancy last year, we focused on the waterways surrounding our home state of Texas. But we're a global company, and we knew the need for support stretched far beyond the Gulf of Mexico. We're thrilled to advance ecosystems and biodiversity conservation globally."
In New Zealand, Mary Kay and The Nature Conservancy will engage with indigenous people in sustainable aquaculture, including supporting the implementation of restorative activities in Auckland's Hauraki Gulf to restore wild shellfish populations and launching a challenge fund to encourage greater philanthropic support for restoration of wildlife.
In the UK and Germany, the partnership will work to protect biodiversity and marine resources as they introduce the native European oyster (Ostrea edulis).
"We need healthy, diverse oceans for fishing, working and playing," said Lily Verdone, Director of Freshwater and Marine at The Nature Conservancy. "But protecting oceans is about more than just protecting our planet: oceans add $1.5 trillion to the global economy each year. Mary Kay has long worked to impact change that will sustain the earth for generations to come, so they are a natural—and welcome—partner for The Nature Conservancy. We'd already seen such impactful change in Texas, and we're thrilled to see what their contributions will help us accomplish in communities across the world."