If successful the pilot project, in the Norwegian city of Florø, will be scaled up to a facility that's capable of producing up to 30,000 tonnes of salmon a year.
Havlandet has more than 17 years of experience with land-based farming of other species, in particular cod and wrasse, but now seeks to diversify into salmon production.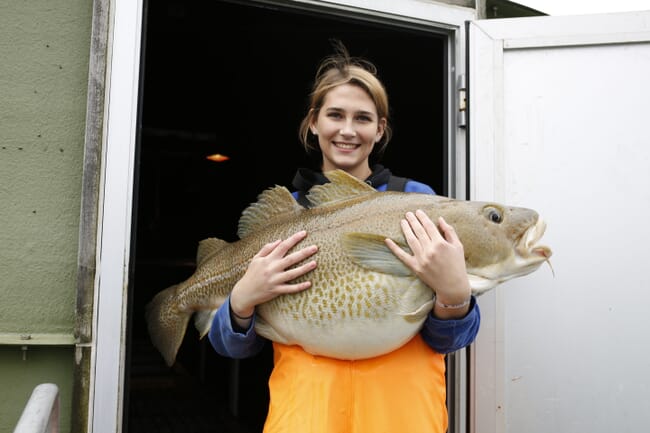 "The first step in the long-term development is to produce two generations within the pilot plant, says Havlandet's Geir Johannesen. "The philosophy is to begin on a small scale and then take it step by step, based on systematic learning and professional development. Joining us on our team we have ScaleAQ who will supply and install the RAS technology to the plant. Currently we have a licence of 10,000 tonnes of salmon onshore, although plans are to build a larger facility based on the experience of the pilot. With the available area and production facilities a capacity of more than 30,000 tonnes of salmon can be produced in addition to a significant production of cod. Looking ahead over the next 30-50 years at Fjord Base in Fløro, one shall see a gradual phasing in of land-based fish farming, where at the same time oil and gas operations shall see a demise."

"There are a number of RAS facilities in operation," says Børge Søraas, of ScaleAQ, "but not many have taken the step up and produced fish to a harvestable weight. This is our first project in Norway where salmon shall live their entire lives on land. Previously this has only been achieved outside of the country's borders. We look forward to starting this project and expect this to be a great showcase for both us and Havlandet."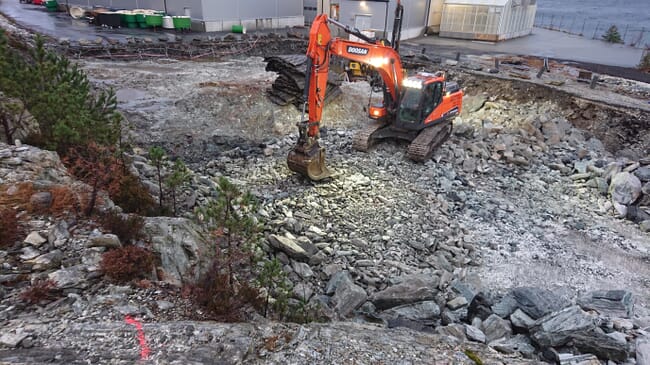 There is a clear goal from both parties that the cooperation should also include any development work. ScaleAQ wishes to link the plant to its existing project activity of automation and development of onshore facilities. Efforts are being made to develop new technology for data collection, analysis, autonomy and maintenance of smolt and post smolt plants.
"With today's technology, many decisions are made based on subjective perceptions and experiences," says Bård Skjelstad, CTO of ScaleAQ.
"There are many manual operations that could have been made safer and more efficient both for the fish and personnel, these could have provided us with data for constant evaluation, control and development.
"In the long term, we foresee a greater autonomy, for both technological and biological reasons.
ScaleAQ believe that the experience gained from the Havlandet project will become of great importance for the industry in the future, not least due to our partner being very motivated towards this approach," concludes Skjelstad.
Construction will start in earnest in January 2020. The first smolt will be introduced in Q3 2020, and If all goes to plan, the first generation of fish will be slaughtered in the autumn of 2021.