Concepts that integrate the development of offshore multi-purpose platforms (MPPs) – which exploit the synergies and are designed to manage the tensions arising from the co-location of offshore renewable and aquaculture systems – have become increasingly popular in the last decade.
However, the authors of the study note, these have not yet progressed beyond, at best, the pilot stage.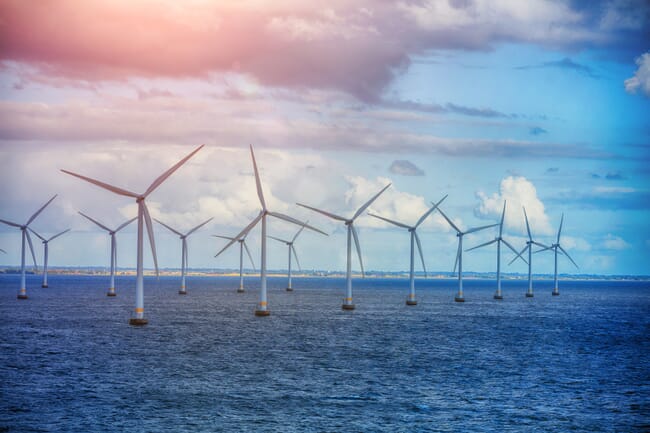 Potential advantages of such projects, should they succeed, include a significant cost reduction – by allowing multiple use of space and infrastructure, through co-located and shared technologies – and an optimisation of marine spatial planning.

"Furthermore, for remote and island communities, not able to access the utilities grids, an MPP may constitute the only secure, sustainable, and affordable source of energy, food, and jobs," the authors add.
MPP concepts
However, despite the possible advantages of integrating offshore renewables with aquaculture, the researchers note that most of the MPPs currently in the pipeline, plan to either house single-purpose devices, or adopt a single discipline (either economic, or social, or technological, or environmental) approaches.
"The majority of the multi-purpose platform concepts proposed are integrating only multiple offshore renewable energy devices (eg hybrid wind-wave), with only few integrating also aquaculture systems," the authors explain.
One such project, the Sea Star Spar, proposed a combination of a spar floating wind turbine and floating structures with sufficient buoyancy for the cultivation of finfish, shellfish or algae. In another, Gosberg investigated the interaction between offshore wind turbine structures and aquaculture systems by experimentally analysing the scaled model of a tripile supporting a 5 MW turbine, with a fish cage installed between its legs. Variations in flow velocities and additional loads on the substructure, arising from the presence of the cages were detected.
Meanwhile they point to another project in which the use of a spar-type offshore wind turbine could be used to create an artificial upwelling of nutrient-laden waters from the deep to increase the surface fish production. Furthermore, an experimental study on wave energy systems at Lysekil on the Swedish coast, concluded that structural modification of the foundations and other components could lead to enhancements in the fish population.
Challenges
The authors note that possible drawbacks to MPPs that include aquaculture, as identified in the EU-funded MERMAID project, included legal and policy, social, environmental, technical and economic issues.
"Legal and policy obstacles identified included complicated bureaucracy, poor dialogue between public institutions and difficulties identifying responsibilities for permits, and a lack of codes and standards. Social obstacles refer to potential conflict with near -shore and offshore fisheries, tourism and shipping routes. Further, activities that change the marine landscape were deemed socially unacceptable by stakeholders. However, some perceived social obstacles (eg anchoring issues) stem from a current lack of experience and understanding of ORE installations. Other concerns are about insurance (costs may increase once the potential types of accidents insurers will have to cover become clearer) and the financial feasibility of combining some activities (e.g. mussel and seaweed farming with offshore wind farm, due to the reluctance of operators to share space due to potential risks arising from multiple uses.," they explain.
However, they go on to point to a number of smaller scale pilot projects in China – in Daguan, Dawanshan and Sehngshan – which suggest that "there is a strong potential for small scale MPP to serve remote, isolated communities, providing not only a sustainable, safe, affordable source of energy, but also socio-economic benefits, such as food and jobs."
Further research
Looking ahead they point to the need for further research into the societal acceptability and values that potentially affect MPP development, as well as "strategies for optimizing their benefits and reducing the risk of conflict. For example, siting MPP further offshore may avoid nearshore conflicts with sectors such as tourism and navigation."
And they argue that the development of MPPs could "result in the development of a common regulatory framework, resulting in more co-ordinated marine spatial planning and simplified licensing procedures."
Overall, they conclude that, despite numerous challenges, "MPPs have significant potential in economizing CAPEX and operational costs for the offshore energy and aquaculture industry by means of concerted spatial planning and sharing of infrastructure."
Further information
A pre-proof of the full study, which was published in Science of The Total Environment under the title, "Offshore multi-purpose platforms for a Blue Growth: A technological, environmental and socio-economic review", can be accessed here.