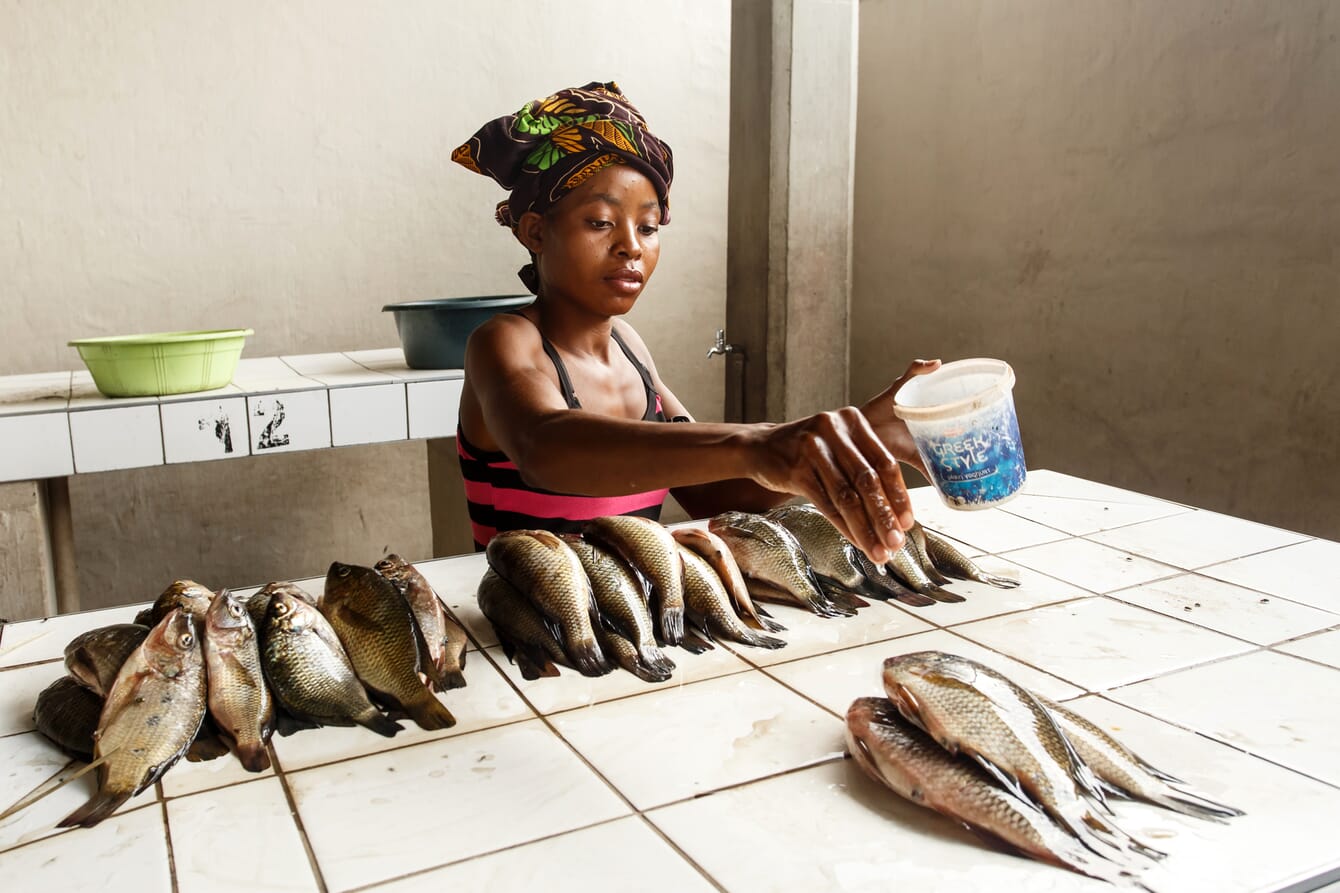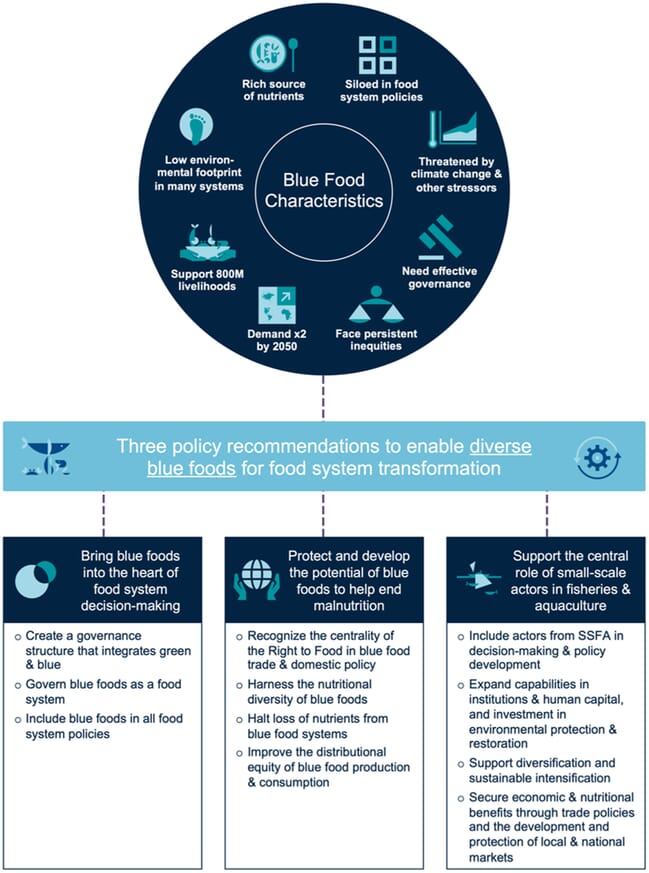 In the paper, members of the Blue Food Assessment team argue that to ensure blue foods continue to make a significant contribution to global food systems, governments need to incorporate them in their food-related decision-making. By combining recent blue food science, examples of management approaches and other evidence, the paper can serve as a resource for blue food transformation into the future.

Background
Blue food systems are extraordinarily diverse, involving thousands of species in many different production systems and supporting a wide array of cultures and diets. Many blue foods are rich in bioavailable micronutrients and can be produced in ways that are more environmentally sustainable than terrestrial animal-source foods.
Yet despite their unique value and interconnections with terrestrial food systems, blue foods are often left out of food system analyses, discussions, decisions, and solutions.
Realising the potential of blue foods to play a central role in ending malnutrition and in building healthy, nature-positive, and resilient food systems will require that governments embed blue foods in food-system governance. Given this, the team focused on three policy recommendations to enable diverse blue foods for food system transformation:
Bring blue foods into the heart of food system decision-making.
Protect and develop the potential of blue foods to help end malnutrition.
Support the central role of small-scale actors in fisheries and aquaculture.