The new addition increases the output of the Karmøy facility by around 70 percent and will have one of the highest hourly output capacities of any single production line of fish feed anywhere in the world.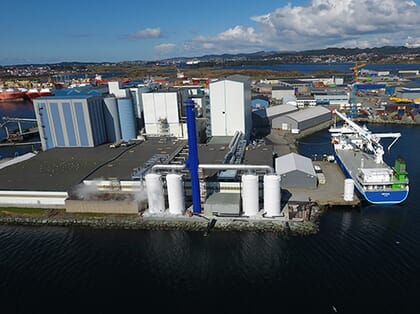 State Secretary Roy Angelvik, from the Norwegian Ministry of Trade, Industry and Fisheries has officially the new line yesterday alongside Carlos Diaz, CEO of BioMar Group and Jan Sverre Røsstad, Vice President and Head of BioMar Group Salmon Division.
"We wish to continue providing the salmon industry with the very best, high performance fish feed and to do that we need to invest in the latest and best technologies. It is also important to us to have environmentally friendly equipment so that we minimise our impact on the natural environment," said the CEO.
BioMar Group has invested NOK 436 million at Karmøy in connection with the construction of production Line 3 and its associated auxiliary systems, new laboratories and control rooms.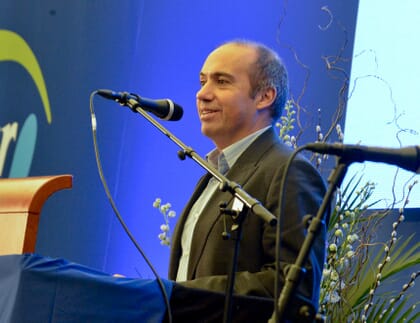 Some of the new advanced technologies include a highly efficient air processing system that handles all air emissions from the factory in four scrubbing towers that use cold seawater to scrub emissions. This seawater also provides cooling for the production line, making for a high degree of energy efficiency and an environmentally friendly cooling system.
"Our new production line will be a substantial new resource for our business. It is a highly sophisticated line for which we have endeavoured to find the best solutions available worldwide for the efficient and sustainable production of salmon feed for the future," said Jan Sverre Røsstad.
The annual capacity of the Karmøy site is now over 340,000 tonnes of finished fish feed destined for salmon farms mainly in Norway but potentially around the world. The upagrade has created 5 new jobs and the facility will need to handle around 680,000 tonnes of raw materials and finished product a year.