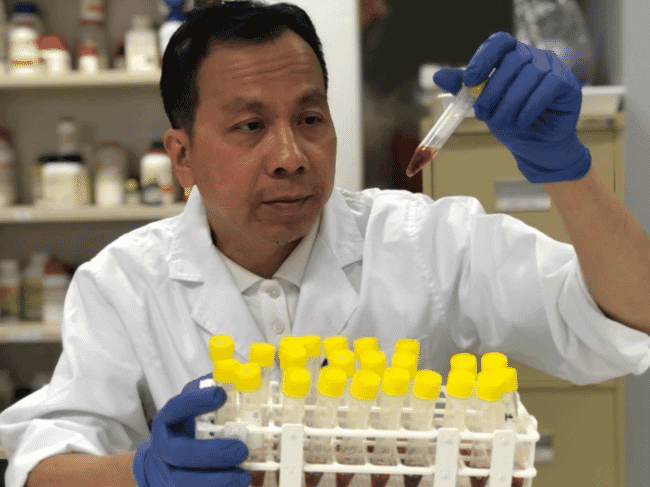 Currently, strong demand exists for a livestock feed additive derived from Asparagopsis, which is able to reduce methane emissions by up to 90 percent, enabling businesses, industry, and governments to meet the increasingly stringent methane reduction targets. However, the company says that it is now also exploring some adjacent markets for seaweed-based compounds used in a broad range of additional products – including food and beverage ingredients, natural pigments, cosmetics, skincare and high-value pharmaceutical applications.

The sheer range of applicable products and markets that companies worldwide are tapping into is expected to boost the seaweed farming industry both in Australia and globally. And SeaStock – in partnership with Flinders University – is currently investigating a range of other compounds derived from Asparagopsis taxiformis, which have high commercial value.

As Flinders University aquaculture Professor Jian Qin said in a press release: "There are a number of high-value compounds that the Flinders Aquaculture Research team is investigating in conjunction with the team at SeaStock.
"Compounds extracted from Asparagopsis have a range of applications across the food and beverage, pharmaceutical and cosmetic industries and can be used in many different ways.
"While some of these may still be in the preliminary phase, we are conducting research to see how quickly and efficiently we can grow Asparagopsis in the laboratory and establish multiple extraction processes to enable SeaStock to explore additional markets."
Some of the compounds which have been successfully extracted are recognised for their antioxidant, anti-inflammatory, anti-allergen, anti-virus and tumour-suppressing capabilities, among others. Other applications include use as a natural pigment to replace potentially harmful artificial dyes in food and confectionary products and as an active and colour ingredient in cosmetic products.
SeaStock managing director, Tom Puddy, said the commercial applications for a range of seaweed-based compounds suitable for a variety of industries presented a further opportunity for SeaStock to broaden its commercial strategy.
"The IP we have created can be replicated beyond the Asparagopsis variety of seaweed, which will allow SeaStock to discover future seaweed compounds that occur naturally along the West Australian coastline," he said.
The market for seaweed-based compounds continues to grow, with a recent report by Forbes magazine highlighting a growing pool of investors who are discovering the potential of the "blue economy", which is predicted to be worth $3 trillion globally by 2030.