The addition of these two new standards represents the diversity and wide reach of the growing ASC programme," said Chris Ninnes, CEO of ASC. "Aquaculture is a truly global industry, and to fulfil our mission to drive up fish farming standards worldwide our standards must reflect the variety of species produced and enjoyed in different regions."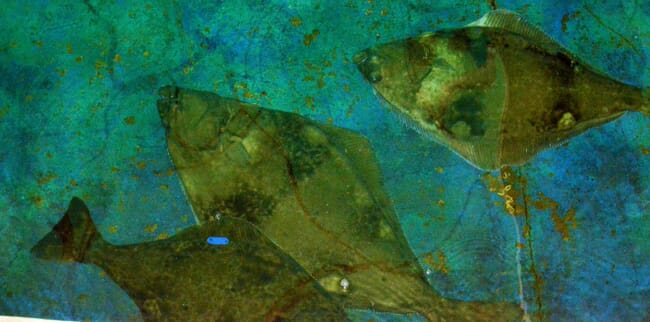 According to the ASC, estimating up-to-date global production figures for the species covered within the standards and their destination markets is not easy. In 2018 total tropical marine finfish farmed production accounted for almost 3.7 million tonnes of global aquaculture production (FAO, SOFIA; 2018) of which about 1.5 million tonnes were accounted for by the species covered under this standard. Farming for these species is dispersed throughout tropical and subtropical Asia and Australasia and important production occurs in China, Indonesia, Malaysia, Philippines, Thailand and Vietnam.
Domestic consumption and inter-regional trade are both important market considerations behind the development of the tropical marine finfish standard and requests from key consuming markets where ASC is becoming increasingly embedded - including China, Hong Kong, Japan and Singapore - were integrated into the rationale for the creation of this standard. Many of the species covered by this standard are traded live and are featured in many retail chains and restaurants in the region. This is not the only aspect of trade, however, and in the ever-increasingly sophisticated distribution and retailing in the region chilled, pre-packed and frozen products are common.
Farming production for the species covered under the flatfish standard is estimated at around 175,000 – 200,000 tonnes (FAO, 2016 and various national statistics). The majority (91%) of production occurs in Korea and China, with most of the remaining production taking place in Spain, Portugal and Japan (7%). Flatfish are an important part of the live-fish retail trade in China and Korea and are high-end fresh fish in Southern Europe and Japan.
As with all ASC standards, both environmental and social impacts were addressed in the formation of the new standards. Requirements include the traceable sourcing of fingerlings and seed-stock from hatcheries with documented biosecurity and fish health protocols; the recording of greenhouse gas emissions and a strategy to reduce them over time; biodiversity impact assessments produced focusing on vulnerable or economically important species in the area around the farm; and the gradual reduction in the use of marine ingredients in feed.
The development of the tropical marine finfish standard follows stakeholder meetings that brought a diverse group together from Australia, China, Hong Kong, India, Indonesia, Malaysia, Philippines, Singapore, United States and Vietnam, all with an interest to develop a standard that reduced the environmental and social consequences of current production methods. Representatives from the public sector (Department of Fisheries Penang, Department of Fisheries Pulau Sayak, Department of Fisheries Singapore, DG Aquaculture for Indonesia, Nha Trang University, Curtain University), the producer sector (Stanton Emms, GenoMar, Aquagrow Corporation, The Malaysian Fish Farmers Association, Penang Aquaculture Association, Palawan Aquaculture Corporation, Vinh Hoan, Aqua Ceria Group, Australis, Aquaculture Technologies Asia, Philipps Seafood, Baramundi Asia, Fin Fisher Pte, Australian Baramundi Farmers Association) and NGOs (WWF Australia, Malaysia, Indonesia, US and the Coral Triangle Global Initiative).
The development of the flatfish standard follows extensive pilot activities in key producing regions including Norway, China and Korea.
Panga standard updated
Version 1.2 of the ASC's Pangasius Standard was also released today. The new version includes revisions that were finalised after multiple rounds of public consultations and, according to the ASC, aims to provide for increased protection of wetlands near pangasius farms, requirements to include fish meal and fish oil from IFFO RS certified sites or fisheries with lower FishSource scores (FS) and the disclosure of transgenic plant and plant-derived ingredients in feed. The latest revision will also add additional requirements regarding antibiotics, as farms will have to verify the total amount of each antibiotic active ingredient used per tonne of fish produced per year and of the frequency of treatments. As with all ASC standards, farms are not allowed to use any antibiotics on the World Health Organization's list of medicines critically important to human health.