Sponsor message
Are you trying to break into aquaculture industry or already working in the field and looking to gain additional expertise for career development?
Aquaculture UK 2016 Set to Be Bigger and Better than Ever
GLOBAL - This year, Aquaculture UK, 25-26 May 2016, is set to be bigger and better than ever with over 130 exhibitors from around the world showcasing the latest in aquaculture health and innovation.
Held every two years in the small town of Aviemore, nestled in the beautiful Cairngorms National Park, Aquaculture UK brings together leading scientists, companies, farmers and aquaculture experts from around the world.
As the biggest aquaculture show in the UK, Aquaculture UK 2016, is not one to miss. As well as a trade show, the conference will also feature a two-day seminar programme covering many of the industry's challenges, the importance of aquaculture training and knowledge transfer and aquaculture health and biosecurity, to name a few.
"The focus is on making sure the discussions at the conference reflect the most important issues relevant to this year's visitors," said Matt Colvan, Director at 5m Publishing.
Jonn Sólheim Thomsen at KJ, the largest supplier of cages and catamarans to the Faroese salmon industry and exhibitors at the event said: "We are coming back this year because Aquaculture UK 2014 was very good for us."
"We met many people from the industry and received orders on cages and catamarans. We are now looking forward to Aquaculture UK 2016 to meet both current and future customers."
Gala Dinner
The popular Gala Dinner will also be held on Wednesday evening and offers you the chance to relax and mingle with friends and colleagues. Evening entertainment will be provided by Robbie Glen. With his 'dry Scottish wit and natural timing' Robbie is described as being 'one of the finest after-dinner speakers you're likely to hear'.
There are limited spaces remaining so make sure you book your place as soon as possible. To book your seat please click here.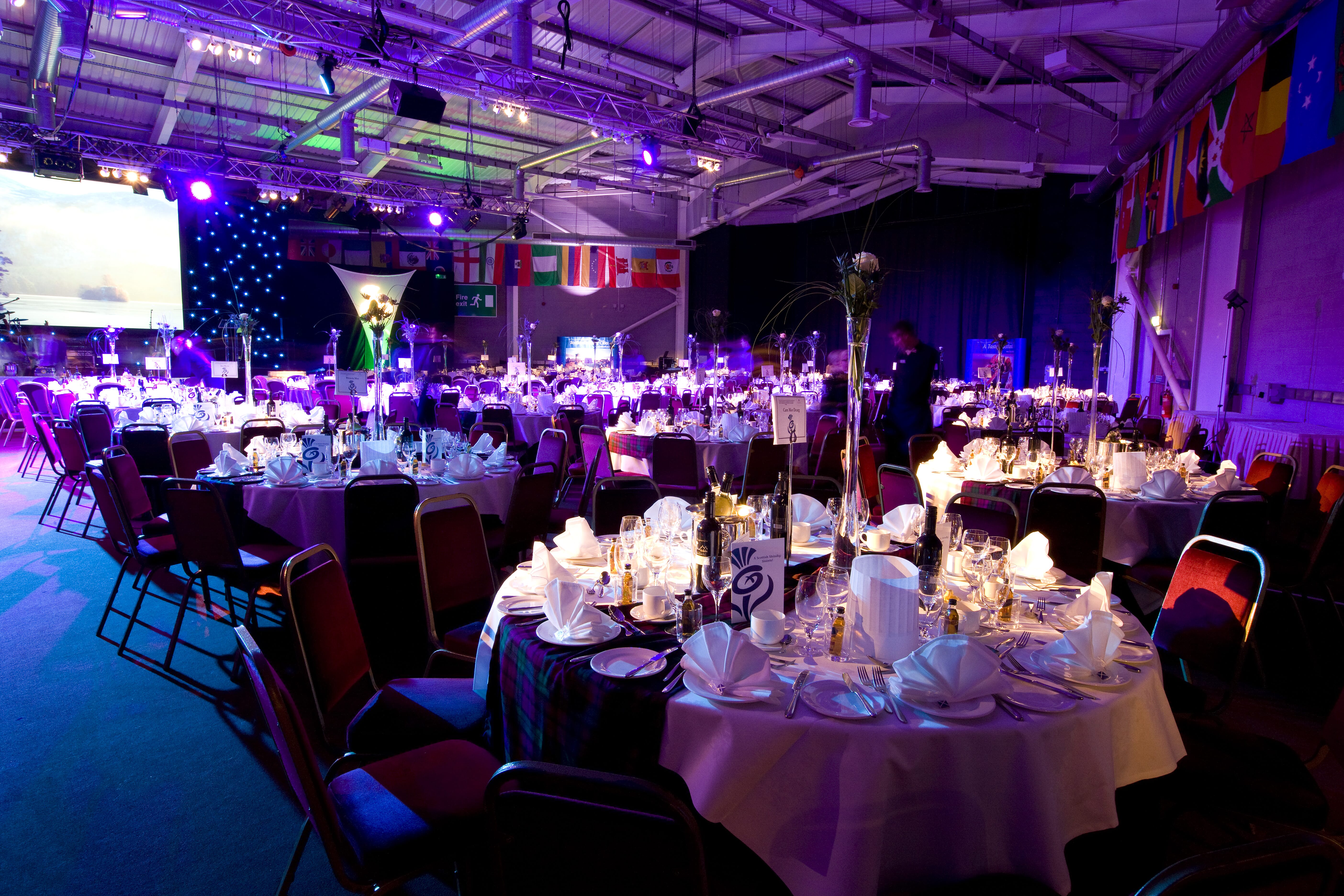 Knowledge Transfer
The sharing of knowledge to further the growth of the aquaculture industry is at the heart of the event. With this in mind, entry to the two day show is FREE, giving everyone the opportunity to meet with leading experts and decision makers or to talk about their latest research and developments.
Mr Colvan commented: "This ground-breaking exhibition, conference and gala dinner is recognised as the essential place to launch and promote new products, meet new customers, establish relationships with buyers and suppliers, and network with everyone from industry influencers to leading academics, hands-on researchers, government agencies and international journalists."
David Mack, who founded the event, added: "Going forward, feedback has been taken from previous events to make this year's show the biggest and the best yet."
To register for you FREE visitor pass please click here.
For more information visit the Aquaculture UK website - http://www.aquacultureuk.com/
Sponsor message
UMass Sustainable Aquaculture Online Courses
Aquaculture is an increasingly important source of safe, nutritious, and sustainable seafood for people worldwide. Globally, aquaculture production must double by 2030 to keep pace with demand. These increases in demand for aquaculture products, food security considerations, and job creation have generated an increased need for skilled workers.
Discover how you can be part of this rapidly expanding industry.