Arni M. Mathiesen, Assistant Deputy-General of the Fisheries and Aquaculture Department of the United Nations' Food and Agriculture Organization (FAO), gave a speech earlier this week about the need for more food for a growing world and about how aquaculture was the most promising method of meeting food needs.
"From the point of view of an ecological footprint, aquaculture does very well compared to terrestrial animal food production systems," he said.
Mr Mathiesen showed data comparing aquaculture production with terrestrial livestock production.
Aquaculture systems generally use less land and less freshwater, and emit less water pollution and less greenhouse gasses than terrestrial systems.
Salmonid production in particular has fewer environmental impacts overall than chicken, the data shows.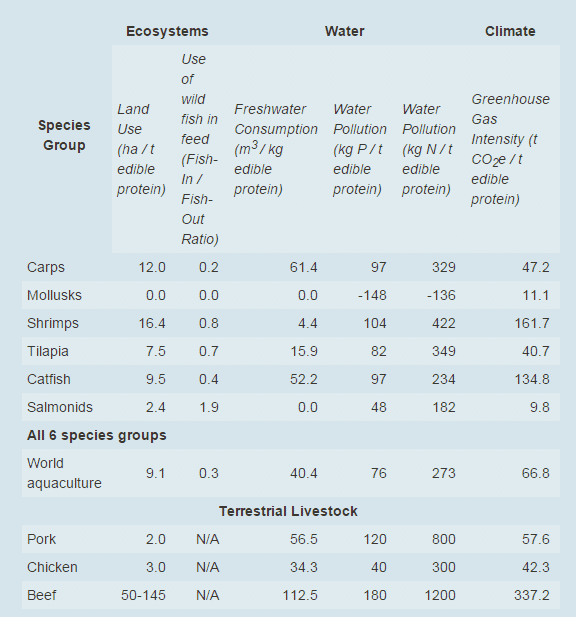 Mr Mathiesen said the way forward must be to farm more fish and seafood because it's the most environmentally-friendly option.
Yes, there are impacts from aquaculture, he said, but they are less than other options.
"Don't tell me there are more environmental constraints to producing fish than other animal proteins, when the facts show the exact opposite," he said.
But growth must be managed well.
"This has to be done sustainably, otherwise we might be courting disaster," he added
You may also like: