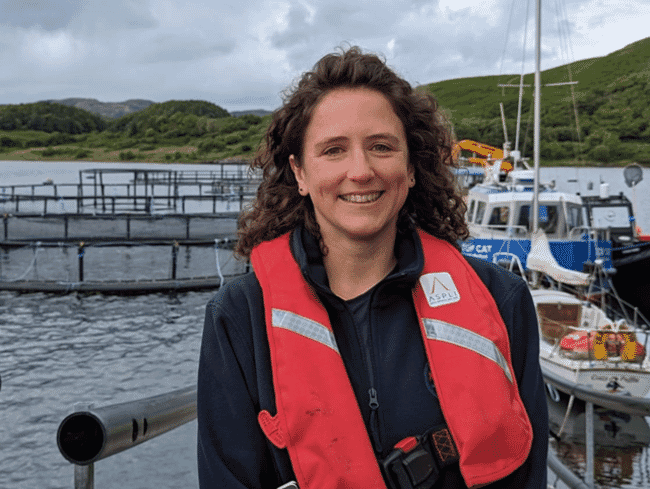 Post-brexit, UK aquaculture companies have been required to provide paper-based EHCs when exporting live fish and aquaculture products to, or through, the European Union, costing the industry £2 million in administrative costs annually. The switch to fully digitised EHCs aimed to resolve the current expensive and inefficient system, before the pilot trial was unduly ended.
This decision comes after the pilot programme was highlighted as an area of priority by a government spokesperson, who claimed the government was dedicated to supporting the UK aquaculture industry.
"We recognise the importance of smoothing high-value seafood exports, and eCertification for Health Export Certificates – a key priority for industry and the UK Government alike - builds on existing and ongoing work in this key area," claimed the spokesperson.
Whilst the end of the programme will be a frustrating decision for many within the UK aquaculture industry, for those based in Scotland it may be more concerning that the trial was ended without the consultation of the Scottish Government's Rural Affairs Secretary, Mairi Gougeon.
In a letter from Gougeon to the UK secretary of state, Thérèse Coffey, the Scottish Government's rural affairs secretary highlights the blow it will cause to the Scottish industry.
Gougeon said: "Stopping the current eEHC testing programme does not help simplify the ongoing bureaucratic arrangements that are now in place because of Brexit for some of our most important food exporters here in Scotland".
"Scotland's aquaculture and fishing sectors, which make up a significant proportion of the UK's total seafood exports (Scottish salmon is the third largest UK food export by value) have been the hardest hit by Brexit and continue to face additional administrative and logistical burdens and costs, jeopardising competitiveness and supply chains".
Gougeon ends her correspondence by urging the UK secretary of state to allocate more resources to addressing this issue and to uphold their claims of supporting the UK aquaculture industry.
"I would, once again, encourage you to press your ministers and officials to dedicate sufficient resources to the digitisation work to ensure it progresses at pace," she said.
"Digitisation has the opportunity to make the single biggest positive impact on industries' ability to export. We therefore must see some progress with moving towards a fully operational and functioning eTrade system to give businesses in Scotland, across the UK, and in all sectors, the best chance to succeed in the challenging times we operate in," she added.