Sponsor message
Are you trying to break into aquaculture industry or already working in the field and looking to gain additional expertise for career development?
Books to look out for in 2019
Four new aquaculture books are scheduled to be published by 5m, The Fish Site's parent company, in the year ahead.
First up – with a publication date set for 3 January – is Understanding Aquaculture by Dr Jesse Trushenski.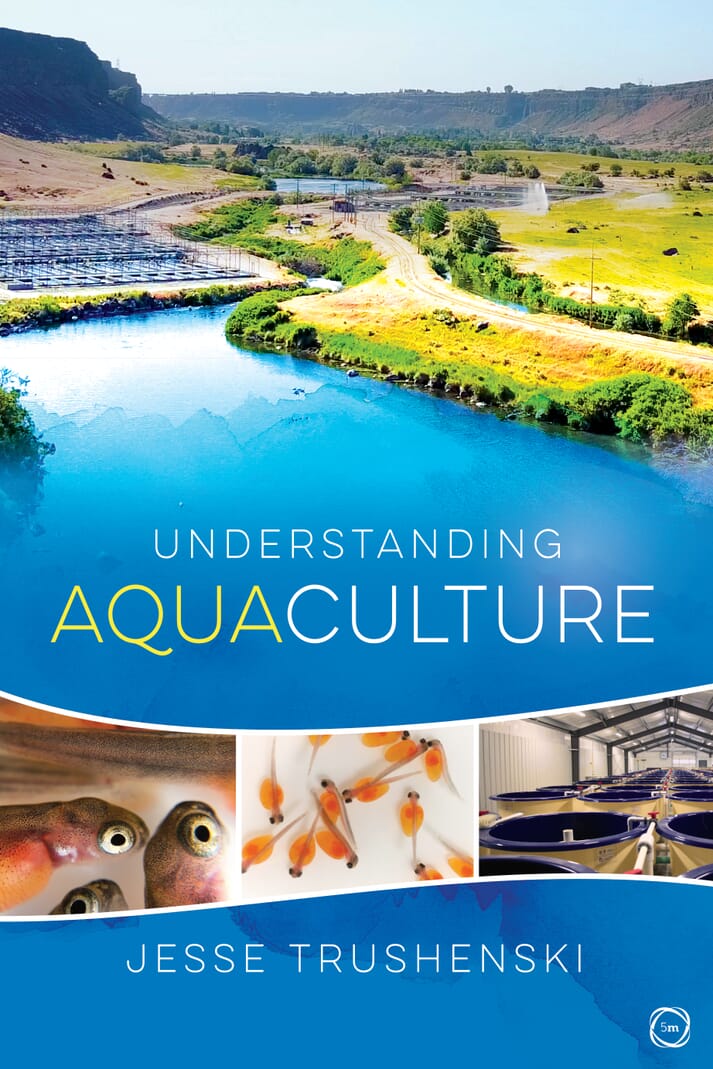 In the book Dr Trushenski, who is director of science at Riverence and Evaqua Farms in Washington State as well as president of the American Fisheries Society, aims to counter many of the widespread allegations directed against the aquaculture industry.
"For years, I've heard comments like, 'Oh, I would never eat farmed fish – it's mushy and riddled with chemicals.' Or, 'I've heard that fish farming is bad for the environment.' I started to think of these offhand comments as teachable moments, a chance to set the record straight. Anyone who works in aquaculture knows the truth of these matters, but they might not have the counterpoints at their fingertips. What the industry needs is a "'what you need to know' distillation of the world's most important source of seafood," and that's how I think of Understanding Aquaculture," Dr Trushenski explains.
Dr Trushenski's tome will be followed by Largemouth Bass Aquaculture, edited by Professor Jim Tidwell, chair of Kentucky State University's aquaculture division. The book will be launched at a special session on the species at Aquaculture 2019, in New Orleans, in March.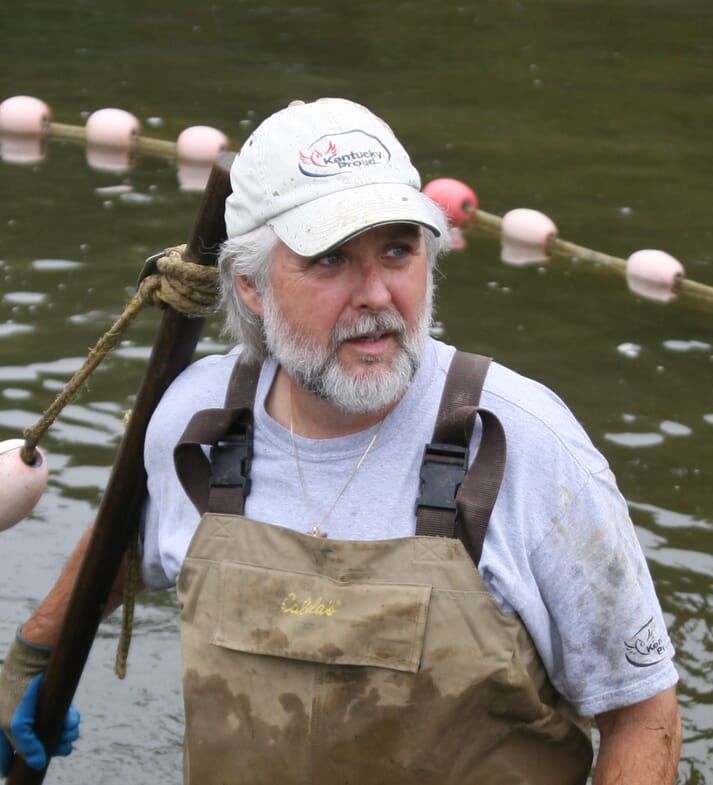 As Professor Tidwell reflects: "At Kentucky State University we had conducted research on a number (>20) potential aquaculture species over the past 25 years. The largemouth bass was one that appeared to show promise. Over that same time period significant commercial production of the fish developed in the USA for live sales into urban ethnic Asian markets. Over the past 10 years we have also seen very significant increase in the production of this fish in China. It seemed like the time was right to try to gather what is known about the production, biology, and marketing of the fish into one comprehensive volume."
Sponsor message
UMass Sustainable Aquaculture Online Courses Aquaculture is an increasingly important source of safe, nutritious, and sustainable seafood for people worldwide. Globally, aquaculture production must double by 2030 to keep pace with demand. These increases in demand for aquaculture products, food security considerations, and job creation have generated an increased need for skilled workers.
Discover how you can be part of this rapidly expanding industry.
"What we hope to achieve is a better awareness of the fish as a viable aquaculture species. I would also like to highlight and capture the really significant work of the fish culturists who came before us in establishing the procedures for reproducing and growing the largemouth bass," he adds.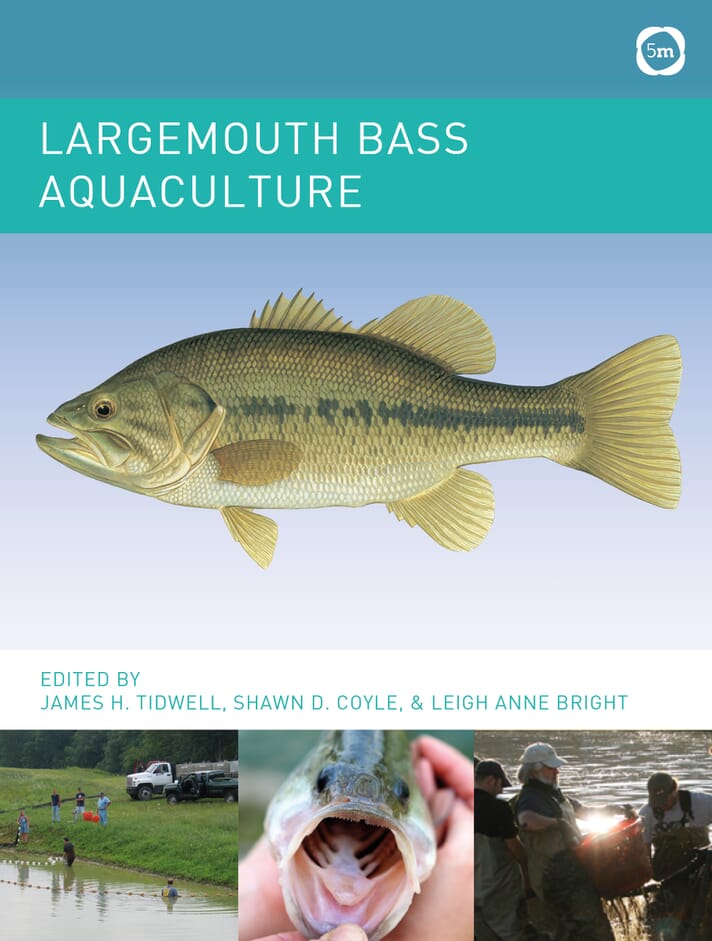 Meanwhile two more titles are due to be published in September. Paul Coulson, director of operations at the UK's Institute of Fisheries Management, is the author of Eels: Biology, Monitoring, Management and Exploitation. Generated from content presented at the First International Eel Science Symposium, which was hosted by the Zoological Society of London, The Environment Agency and the IFM, it is the first comprehensive eel book to be published in English for many years.
As Coulson explains: "This book is based on the proceedings of that event, with the addition of several other authors who were unable to make it and it covers new areas of research in the fields of aquaculture and disease whilst also taking a look at the historical significance, and cultural importance, of eels in countries such as England and New Zealand. It finishes with a chapter on exploitation that explores the demand and market for eels from the USA to China.
"The book highlights the wide range of exciting research that is currently ongoing across the eel's range and will make a useful reference for anyone engaged in the research and management of freshwater Anguillids."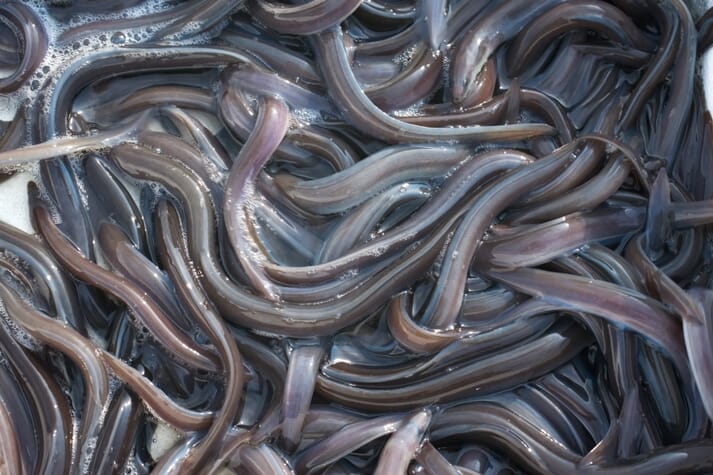 In the same month Economics and Marketing of Aquaculture Businesses: A practical guide is being released. Written by Professor Carole Engle – owner of Engle-Stone Aquatic$, editor-in-chief of the Journal of the World Aquaculture Society and widely believed to be the preeminent world expert on aquaculture economics – the book should appeal to everyone involved in managing an aquaculture business worldwide.
"While there are many books on economic analysis and marketing, most are written from a theoretical perspective. Few are written from the perspective of an individual seeking to develop and manage a successful and viable aquaculture business. Aquaculture is a dynamic sector that has exhibited rapid growth and development in terms of industry growth, new species that can be raised, and new production systems available for use. As a result, aquaculture businesses pose some unique economic and financial challenges," says Professor Engle.
"This book is written to provide assistance to those seeking to either start a new aquaculture business or to re-assess an existing business to improve its economic and financial performance as it adapts to ever-changing conditions. I hope it will suggest ways to think about aquaculture in terms of changing market conditions as well as provide tools and resources useful for owners and managers to assess options and increase the profitability of their businesses," she adds.
For further information on these forthcoming titles and details on how to order, please visit www.5mbooks.com or contact victoria.delahunty@5mpublishing.com