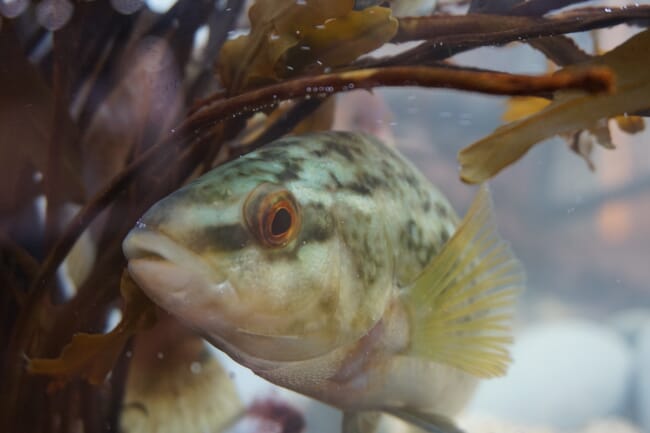 The 3.5 year project will be overseen by the University of Aberdeen, and be funded by Scottish salmon producers. It aims to develop a better understanding of both wrasse biology and the wrasse fishery, as well as producing guidance for fishery management in Scotland.
On average 50 tonnes of wrasse are caught each year in Scottish waters for use as cleaner fish in salmon aquaculture – a fraction of the 3,454 tonnes consumed by grey seals annually off the country's west coast.

Although developments are ongoing to culture ballan wrasse and lumpfish to meet the sector's requirements for cleaner fish, it is likely that harvesting of wild populations will continue for some time.

Current management of the fishery is based on existing statutory requirements as well as a suite of voluntary measures established, and committed to, by the salmon farming sector. These voluntary measures will become a statutory requirement for wrasse fishers during the 2021 season which starts on 1 May.
The commercial wrasse fishery is relatively new in Scotland, however as it continues to compliment the salmon sector, increasing interest in this area is expected. Wrasse fishermen and salmon farmers have committed to collect and supply data on catch, as current datasets cover only a short-time span and they are not yet able to support the development of fisheries management plans or the setting of catch quotas.
The aim of the PhD project will be to use laboratory and field studies, and information about current and historical wrasse fishing practices, to develop sustainable harvesting strategies and guidance.
Further information and application details can be found at: Developing management guidance for supporting a sustainable wrasse fishery in Scotland at Aberdeen University on FindAPhD.com