Cooke Aquaculture notified the Washington Department of Fish and Wildlife (WDFW)of a net pen failure on August 19th, caused by "exceptionally high tides", which led to the release of Atlantic salmon from their site by Cypress Island. About 305,000 salmon were in the net pen at the time, though the company initially estimated that only 4,000-5,000 fish have escaped.
"Our first concern, of course, is to protect native fish species," said Ron Warren, head of WDFW's Fish Program. "So we'd like to see as many of these escaped fish caught as possible."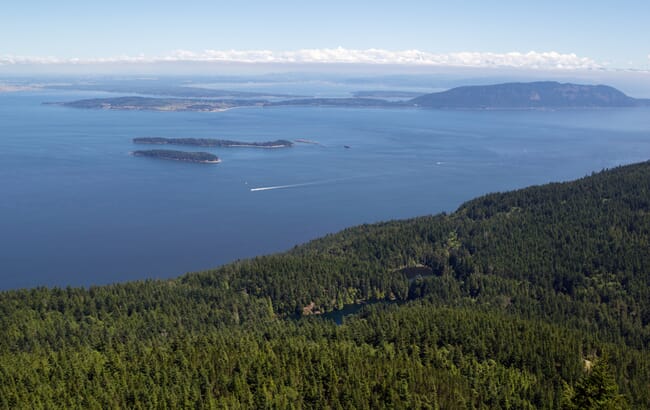 Warren said there is no evidence that these fish pose a threat to native fish populations, either through disease or crossbreeding with Pacific salmon. To date, there is no record of Atlantic salmon successfully reproducing with Pacific salmon in Washington's waters, he said.
"It will be some time before we know how many fish escaped the net pens," Warren said. "That's why we've authorized Cooke Aquaculture to fish with beach seine nets and we're encouraging anglers to go out and harvest these fish."
The escaped fish are estimated to be eight to 10 pounds in size and are safe to eat.
To help anglers identify Atlantic salmon, WDFW has posted a salmon identification guide on its webpage at http://wdfw.wa.gov/fishing/salmon/atlantic.html