According to its Q1 report, the group's net profit increased from 24 million to 29 million kroner, revenues rose from 589 million to 852 million kroner and the order backlog is 1.6 billion kroner.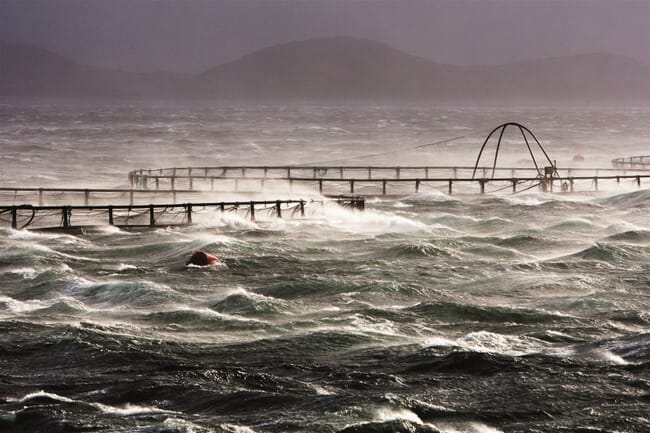 Of these figures cage based technology (CBT) accounted for 689 million kroner – with 493 million kroner coming from their Nordic operations, 123 million kroner from the Americas and 73 million from Europe and the Middle East.
Their Q1 report explains: "The margins in the Norwegian barge business are significantly better than last half of 2018 but there is still untapped potential in improved project execution. In Mo i Rana, the pipe factory experienced a strong quarter with high production and limited down time. The activity in the marine services is increasing and we are seeing increased revenue and EBITDA compared to last year.
"In the Nordic region, the order intake ended at 580 MNOK (293) in the first quarter and the region continues to experience high activity with a strong pipeline.
"In the Americas region the growth continues, with revenue of 145 MNOK compared to 113 MNOK in the same quarter in 2018. The sales and supply contract with Grieg NL signed in Q3 is not included in the order backlog yet. Order intake in Akva group Chile decreased from 151 MNOK to 110 MNOK within the cage based segment in Q1.
"The operations in Greece, Spain and Middle East are well positioned for the anticipated growth in the region. Our operation in Turkey is affected by local economic turmoil but we still see good potential when market conditions eventually improve."
The group's software revenues dropped from 47 million to 44 million kroner, but highlights include a cooperation agreement with Observe Technologies (AI) and the launch of the first module with a feeding assistant, as well as an agreement with Advania Holding hf to divest Wise lausnir ehf, although that will not be confirmed until cleared by the Icelandic Competition Authority, which is now likely to be in Q2 or Q3.
Land based technology (LBT) revenues rose from 109 to 119 million kroner and highlights include a 300 million kroner contract awarded by Svaberget Smolt.
Plans to develop their Atlantis Subsea Farming concept in partnership with Sinkaberg-Hansen and Egersund Net – which was awarded one development licence – are "now in a technology testing phase with regards to the execution of the project" and AKVA adds that it is now "in execution mode, fish in sea."
Outlook
The group states that its "presence on the east coast of Canada is being built on the sales and supply contract entered into with Grieg NL in Q3 2018 for the delivery of barges. The contract secures a good platform for further development in the area. Plans are being firmed up for a strong product and service foothold.
"Another large land based contract was awarded in Q1 and the pipeline within the segment continues to be strong, in the Nordics as well as Americas. Still, the phasing of the current order backlog indicates a likely dip in revenue for Q2."