AKVA says the deal for the AC 600 PVDB feed barge, with Arctic Offshore Farming "aims to set a new industry standard for offshore aquaculture" and is the group's largest ever deal for a single feed barge.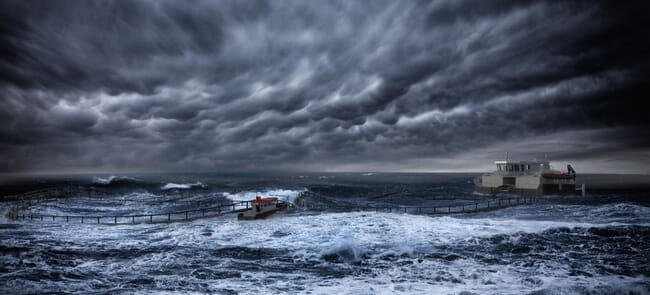 "This is a new step forward for the aquaculture industry. AKVA group contributes to setting a new industry standard for offshore farming with unique solutions combined with a focus on fish welfare and safe work conditions," says Klaus Hatlebrekke, COO of Norway Royal Salmon (NRS) – which co-owns Arctic Offshore Farming.
Arctic Offshore Farming – a joint project between NRS, Aker and Aker Solutions – was awarded development licences by the Norwegian Directorate of Fisheries, and the concept, and the barge, are designed to be used in exposed locations and rough conditions north of the Arctic Circle.
The barge is built and equipped accordingly:
The barge is 64x13 metres, with 800 tonnes of storage capacity and is certified for significant wave heights of up to 7.5m. It has space for a Polarcirkel 1050 workboat in the stern and made with a slip to lift vessels on board to protect them from rough water.
"We are very proud to have such innovative people in AKVA group. To be able to deliver such a complex project shows capacity and is an important step in positioning AKVA group in this segment in the future," says Tore Obrestad.
The barge is designed to feed two large submersible pens and is equipped with both flexible and waterborne feeding.
"The deal is a door opener for other deliveries in the project," says Hatlebrekke.