Prelude's platform, called VISION, is an Electronic Data Capture (EDC) system that can be used to record, track, and manage large amounts of data. It allows users to create their own forms and form groups to streamline the collection and tracking of data based on their unique workflow.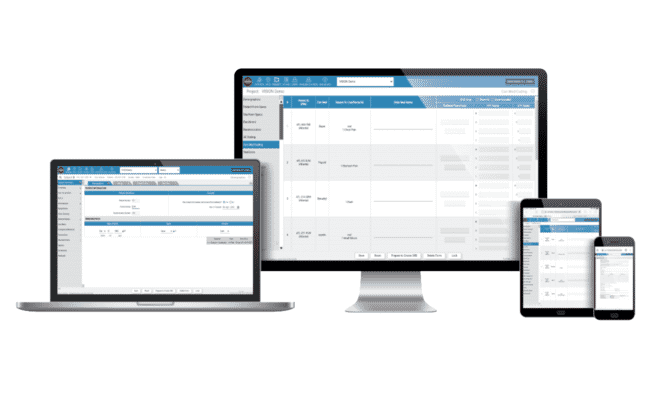 In aquaculture VISION can be used to track fish weights, feed usage, fish health, and even the genetic information of fish, both on farms and in research facilities. It's accessed via a web browser so users can access VISION from any internet-capable device. VISION comes complete with integrated, customizable calculations and constraints, which reduce the risk of data-entry errors and deliver better quality data. VISION also abides by the principles of ALCOA and is compliant with all applicable regulations. Finally, VISION provides customizable reports and summaries for a seamless production of statistics tailored to the individual needs of each organization.
There are many different types of aquaculture, from RAS to open-ocean systems, and VISION can be used by all of them because it enables users to create custom forms to meet the specific requirements of their unique production system and workflow. VISION has already evolved in the clinical trials field, from working with data at a patient level to handling data at a site or pen/tank level. It has also been adapted for animal registries, such as the Great Ape Project, and for production systems.
Prelude is excited about the possibilities offered by the world's fastest growing food-producing sector and the challenges it presents to the data-capture industry. Prelude prides itself on the flexibility of VISION and its ability to tackle new challenges. VISION can be used to help streamline the processes of studying and tracking any species presented in aquaculture, including shrimp, tilapia, salmon, trout, catfish, etc. Customers in the livestock and animal health fields have found VISION particularly helpful and it has become the gold standard in animal health.