So argues Paul Cuatrecasas, founder and CEO of Aquaa Partners, who thinks that "the next major revolution to our society – like the change from the horse and cart to the automobile – is probably going to be in food."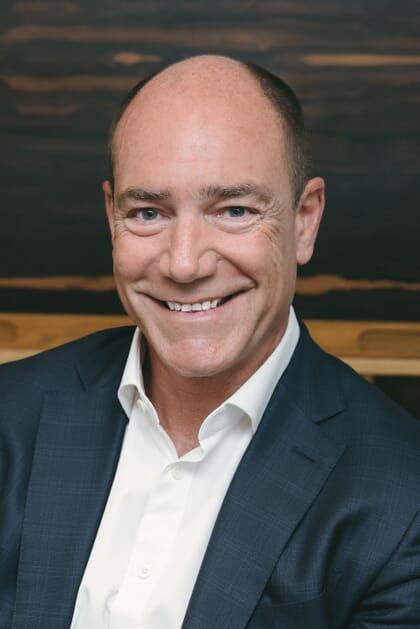 Speaking in a webinar entitled "COVID-19 – accelerating change in the food industry: how the foodtech sector can help strengthen the industry's resilience to future shocks", Cuatrecasas delivered a compelling argument that a number of "small start-up companies in food today are going to change our world, it's just a matter of time."

In particular, the author of Go Tech or Go Extinct focused on plant-based and lab-grown meat and fish producers – highlighting the meteoric rise of a number of companies in these fields.
Plant-based proteins
"Plant-based protein has really taken off in the last few years, with Beyond Meat doing an IPO last year and then Impossible Foods launching the Impossible Burger in Burger King. In April 2019 it announced it was launching in 57 Burger King stores in St Louis – it was so successful that it increased footfall by 15 percent in one month, which blew away any other experience that Burger King had ever had in any of its 7,000 stores in the US," he explained.
"They expected it would take a year or nine months, but after 1 month they decided to roll it out nationally. That's how popular it was," he added.
Impossible Foods, he pointed out, recently launched in Kroger, while Beyond Meat is now in "many, many stores" and is valued at $8 billion, despite only having a few hundred million in revenue, while Tyson Foods – one of the largest meat processors on the planet – has $40 billion in revenue but is only valued at $16 billion.

"Beyond Meat, this small little plant-based company, is already valued at half one of the largest meat processors in the world," he pointed out.
He added how Impossible Foods just raised $500 million, in the middle of the COVID-19 pandemic. It has already raised $1.3 billion and has a mission to replace the use of animals as food by 2035.
"You've got to give that company the benefit of the doubt," he predicted.
Lab-grown meat
Cuatrecasas believes that, while labmeat companies might be "2-3 years behind" the plant-based producers, in the long run they "might be even more powerful".
"The entire agriculture and food ecosystem that we see today is being disrupted by thousands of technology companies that you've probably never heard of but that are raising $5, $10, $20, $100 million of capital and are attracting very talented scientists and engineers who want to go work for these companies because they're excited, they want to change the world and they don't want to work for a large corporate and have a pension after 30 years, they really do want to make change," he argued.
He noted that there are currently "about 10 such companies in the world, "led by Memphis Meats who've raised about $180 million and are valued at $500 million". And, after the event, Cuatrecasas told The Fish Site that lab-grown seafood possibly has even greater potential.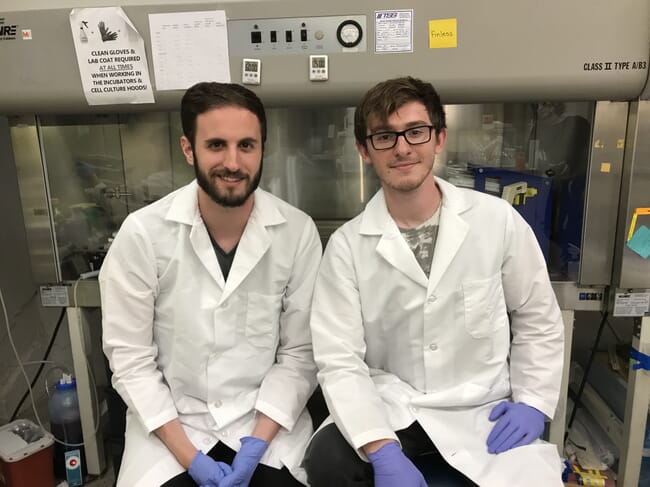 Cell-based seafood
"The exponential effect of technology on meat is not just benefiting traditional meat such as steak, hamburger, chicken and sausages, but also seafood. Several start-up companies, such as BlueNalu and Finless Foods will produce seafood directly from fish cells. This is potentially even a bigger market than conventional meat, as the global consumption of seafood per head is about 22kg, which equates to about 180 billion kg per year. Assuming an average wholesale price of $5 per kg, that's nearly $1 trillion a year. Grown without brains, organs, skin or any sentience, cell-based seafood is more like plant-based protein and it's different from many companies developing cellular meat because many of the cell-based seafood doesn't rely on foetal bovine serum to feed fish cells," he explained.
And he sees cell-based seafood as having numerous advantages over conventional fish – be it wild or farm-raised.
"One reason I think cell-based seafood could be bigger than conventional lab meat is that means less commercial fishing from the oceans, no fish farming and no contaminants like mercury, toxins, pathogens and parasites, and even micro-particles of plastics, which more and more people are becoming concerned about today," he said.
Cuatrecasas predicts that the growth of lab-grown meat, cell-based seafood and plant-based proteins, will have a huge impact on conventional agriculture and aquaculture, and that "we're just not going to need farms in the way we've needed farms before."
And companies involved across the value chain will need to drastically alter their operations in order to continue to be relevant.
"If you are a large established company anywhere in the food ecosystem or the overall value chain you must be designing your entire value chain and operation so it's accommodating this new world which is inevitable, if not necessarily imminent," he predicted.
Timescale
Cuatrecasas believes that change in the food sector is going to occur much faster than most people realise – with talent and investment flocking to the alternative protein sector.
"It's not some idea that's being promoted by academics in an ivory tower, they can see the change happening… it's not the capital alone, it's the people that are being attracted to the dreams and the visions that the entrepreneurs have to change the way that people on this planet eat, all of their food, but especially when it comes to protein."
And he believes that the food landscape is going to be radically reformed within a decade.
"If we leapt forward 10 years we will have completely different world of agriculture and food, in the same way that we were all travelling by horse and cart then 13 years later almost everyone was travelling in some form of automobile," he concluded.