28 million more vaccine doses delivered to Norwegian salmon last year
Norwegian salmon were given 397 doses of vaccines in 2019 - 28 million more than the previous year.
According to the latest analysis from Pharmaq, total sales of vaccines to salmon in 2019 were 397 million doses, compared to 369 million doses in 2018. This represents an increase of 7.5 percent in the number of salmon vaccinated last year.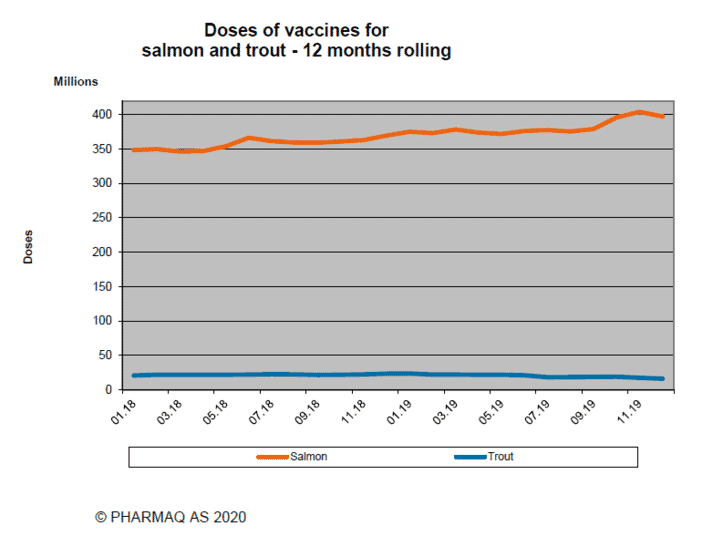 Vaccine sales to salmon during the month of December ended at 8.1 million doses, down from 14.9 million doses in December 2018.

Of the total sales of pancreas disease (PD) vaccines in 2019 were 126.6 million doses, compared to 137.2 million doses in 2018. In December total sales of PD vaccines were 6.1 million doses, of which 3.3 million doses were 1-component PD vaccines.
A total of 11.5 million doses of a 7-component ISA-vaccine were sold in 2019 compared to 6.6 million doses in 2018.
Total sales of vaccines to trout in 2019 were 16.2 million doses, compared to 23.5 million doses in 2018