Members of Zimbabwe's fledgling fish farming sector have been expressing hopes that a levy on imported aquaculture products, akin to a tax that helped the dairy sector, will allow the industry to flourish. As an illustration of how trade regulations might help to encourage domestic production, they have pointed to a levy on imported milk that was imposed in early 2016, and is helping to enhance the quality and size of the national dairy herd while increasing milk output.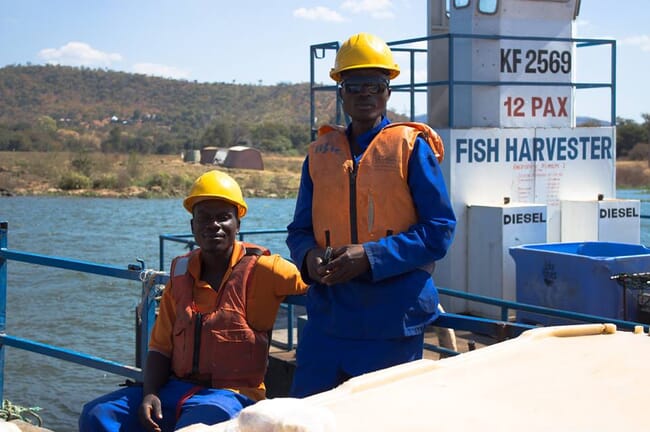 "That levy has performed wonders in the dairy sector," says Reneth Mano, a resident economist at the Zimbabwe Fish Producers' Association (ZFPA).
Importers of dairy products pay a 25 percent levy of the value of the imported items, which is pooled into a dairy revitalisation fund. This revenue is being used to import better quality heifers-in-calf and to finance training for dairy farmers. Raw milk output, meanwhile, has been increasing by an average 10 percent year-on-year since 2016, and was projected to reach 70 million litres in 2018 – though it remained less than the national demand of 120 million litres. In 2014, the country spent US$22 million monthly importing milk from Namibia, South Africa and Mozambique, but reports say this figure had dropped to US$7 million by July 2018.
"The state of the fish industry is, at this time, at the same position the dairy industry was when the [milk] levy was introduced. We consume more fish than we farm," explains Mano. "Many farmers do not have sufficient knowledge about the best practices in the industry. Also, the industry has very few fish breeders – not more than five.
"Since local output is low, the country imports the bulk of the fish it consumes," he continues. "For example, the most widely eaten fish in Zimbabwe, the jack and horse mackerel, are imported from Namibia. These are exempt from import duty because they are covered by a bilateral investment and promotion agreement (BIPA) that Zimbabwe has with Namibia – but if a levy is imposed, all fish from there will be subject to it like all fish from all over the world that is sold here. What the industry wants is for all fish imports to be subject to a levy – not a tax per se – to be used to fund the development of the local aquaculture industry."
According to the United Nations Food and Agricultural Organization, Zimbabwe's potential demand for fish is 60,000 tonnes per year, versus a total domestic production of approximately 20,000 tonnes. There is therefore an estimated deficit of 40,000 tonnes which is met by imported fish. Lake Harvest, a company that runs Africa's biggest freshwater fish farm at Lake Kariba on Zimbabwe's western border with Zambia, accounts for 9,000 tonnes – almost half – of domestic output.
In a bid to promote fish farming, the government, in December 2017, launched a US$432 million command livestock programme that incorporates terrestrial livestock, wildlife and fisheries and aquaculture. It planned to have planted one million Nile tilapia fingerlings in dozens of dams countrywide by December 2018.
The European Commission has a separate initiative under which it sponsors and oversees pond-based aquaculture projects in eight of Zimbabwe's poorest and driest districts, working with three not-for-profit organisations.
"We can come up with a small levy applicable from the cheapest imported fish, the jack and horse mackerel, to your more costly crab and the like. The money will go into an aquaculture development fund to be used to finance capacity enhancement activities," explains Mano. "A levy of that kind is allowable and we don't anticipate it will cause problems with the national BIPA arrangements as a tax would have done. As it is local, farmers cannot compete because the imported fish is too cheap.
"We cannot grow a local industry while it is exposed to such unfair competition," he says, adding that the ZFPA tabled the suggestion to the government during the planning phase of the command livestock programme.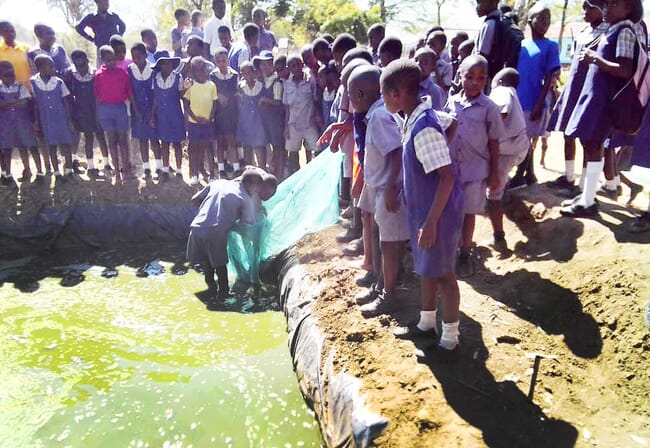 More recently, the ZFPA has suggested, in a statement released on 25 March, ahead of the association's inaugural general conference today in Harare, that the levy be pegged at US$0.10 per kilo on all fish imports.
If, as local fish farmers hope, the government accepts and implements their proposal, the industry could be better able to utilise the country's 10,700 dams covering 400,000 hectares. Most of the reservoirs have conducive environments for intensive fish farming but less than 5 percent of the potential is being utilised for that purpose.
According to the Zimbabwe Parks and Wildlife Management Authority, the lead agency in the government-led fisheries and aquaculture promotion drive: "This presents the country with a huge potential for the development and or expansion of the fisheries industry anchored on these dams. If all the dams can be fully utilised the country has a potential to increase the fish production to almost 1.5 million tonnes per year. This will have a huge impact in increasing fisheries contribution to GDP, which is currently at a paltry 0.05 percent with export earnings from fisheries also at 0.94 percent (FAO Statistics)."
As discussions that could lead to the introduction of the levy continue, farmers could, meanwhile, face reduced imported competition. The government has included fish and fish products on a long list of items that, with effect from 23 November 2018, attract import duties in foreign currency. Prepared or preserved fish, crab, crustaceans, mussels and other specified seafood feature on the list. It might be difficult for importers to raise enough foreign currency to pay duty on the aquaculture products in an economy that is has been short of foreign currency since 2000.
Urge for caution
Restricting imports can be a double-edged sword, cautions Urayai Zvarevashe, a trainer at Aquaculture Zimbabwe, an organisation that runs training programmes in fish farming.
Local farmers and processors, he said, stand to benefit more if the aquaculture development fund is established and imports continue to flow at the existing or higher level. However, they could lose out if restrictions intensify to actually discourage imports, thus drying up the fund.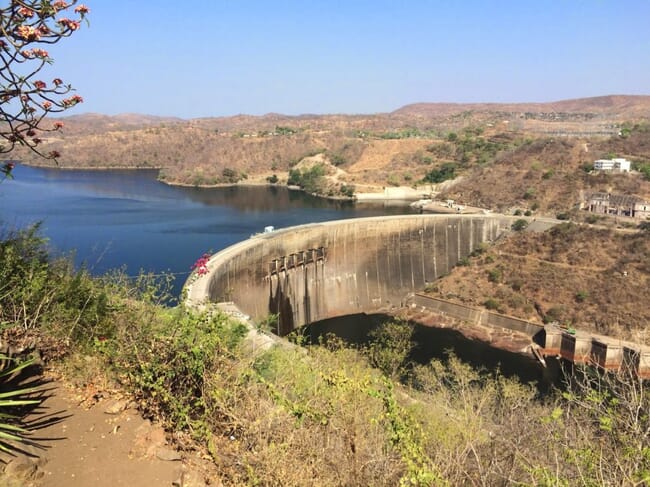 "The thrust must not be to discourage importation of fish but to promote fish farming locally," he says.
"In fact, we need imports to be able to raise money for the development fund. If it is implemented, the money should be channelled into three critical areas. Number one: the money should be spent on issues around fish feed. Commercial fish feed is very expensive; very heavy for the farmer, as it accounts for up to 60 percent of production costs.
"Availability is also an issue because, generally, fish feed is most easily found in Harare and other towns in the northern half of the country – possibly because that is where the major fish farms are, at Lake Kariba and Lake Chivero. You can't find fish feed in Bulawayo (the second largest city to the south-west) and other towns in that part of the country. Without a reliable source of commercial feed, a farmer in the southern half of the country will be discouraged. Therefore, ways would have to be found, through the fund, to make fish feed more affordable and more evenly distributed.
"Number two: even if proper feed is made available at affordable prices, farmers, even government agricultural extension workers, are not adequately skilled to run successful aquaculture projects. Agriculture training in Zimbabwe is geared more towards maize, horticulture, tobacco, cattle, poultry and goat production and almost zero towards aquaculture. This means that the fund should help in training and research in, for example, fish feed formulation, disease control and so on.
"Number three: priority should be on expanding breeding," concludes Zvarevashe. "Currently, there are three fish breeders in the country, and again they are located in the northern half of the country at Kariba and Bindura (a town 88km north-east of Harare). Can we expect the industry to grow on this basis? No."