StofnFiskur, part of Benchmark, shipped 400,000 eggs out of Reykjavik on 26 November and these are now undergoing quality control before being transferred to the hatching racks of the facility – which has permits to produce up to 90,000 tonnes of salmon a year when fully built. The eggs will form the facility's first cohort of salmon, which are due to be harvested in the third quarter of 2020.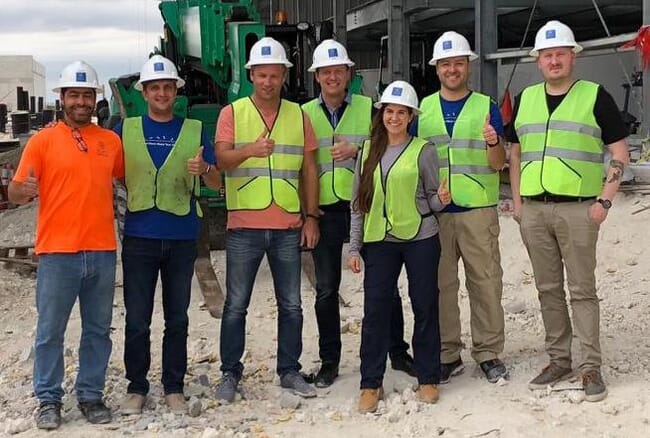 Johan Andreassen, chief executive of Atlantic Sapphire, said: "We are very pleased with the quality of the ova we received. These eggs are the starting point of our production in the Miami facility, and we are expecting to harvest the first batches in the fall of 2020."
StofnFiskur's production model has some similarities with the Atlantic Sapphire model, holding the broodstock in land-based systems throughout the entire life cycle, and using deep drilled well water, free of any contagious pathogens. The company's closed compartment system makes it the only salmon egg producer in Europe to have been approved according to World Organisation for Animal Health (OIE) standards.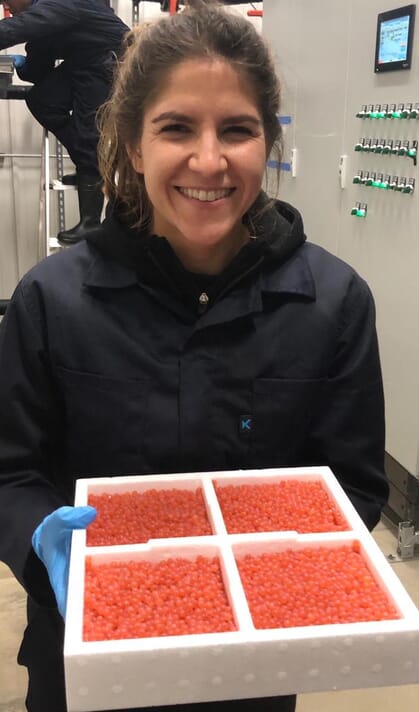 Andreassen says: "Biosecurity is very important to us, as we are running a full-scale land-based operation based on RAS technology. Knowing that the eggs from Iceland hold the highest biosecurity standards in the industry is an important measure of security to our Bluehouse technology system."
Jónas Jónasson, chief executive of StofnFiskur said: "We are very pleased to have been chosen as the supplier of the first batch of eggs to Atlantic Sapphire. Through the years, StofnFiskur has developed products specially adapted for land-based systems and we have significant experience in supplying ova across the world. Our breeding operations in Iceland provide eggs every month of the year in order to satisfy the demand by the new and fast developing global land-based salmon industry."