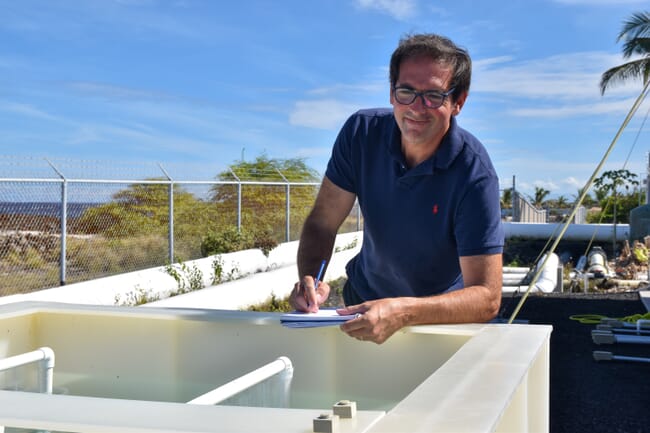 Developed by Feedvax*, an Argentinian startup, the vaccine is the brainchild of Luis Barletta – a vet, cattle farmer and entrepreneur.
"For cattle farmers the pain point is that vaccines need to be administered twice – one to prime them, one as a boost. For tilapia the vaccination process is even worse – the fish have to be removed from the water, and for species like tilapia, the vaccine is injected manually, one by one," he explains.
Barletta became aware of the issue when he found out the laborious process required to vaccinate tilapia. And in 2017, despite a lack of experience in vaccine formulation, armed with a "a combination of ignorance, courage and confidence" he decided to assemble a team to develop an oral alternative to the existing commercial vaccines against Streptococcus – one of the most costly diseases to impact the tilapia sector globally.

"There are two presentations of the disease, the acute and subacute forms. The acute form presents sudden high mortalities, usually during the warm season, and can last 2 to 3 weeks. The subacute form presents mild symptoms but over long periods, which is bad for FCRs [feed conversion ratios] and makes the fish more susceptible to other pathogens. This scenario is responsible for around 30 percent of all losses in South America's tilapia sector," says Barletta.
There are a number of commercial vaccines already approved for use on the continent, but all are administered by injection.
"Brazil, is the largest tilapia producer in the region and the fourth largest tilapia producer in the world. Around 30-50 percent of all tilapia there are currently vaccinated against strep. MSD has the only registered bacterin vaccine, and there are a number of autogenous varieties," Barletta explains.
Stress reduction
From the start Barletta was determined to formulate an oral alternative that could be delivered via the feed, rather than injection, as it would eliminate stress for the fish and reduce operational costs for the farmers, as they don't need to bring in a team of vaccination specialists every cycle.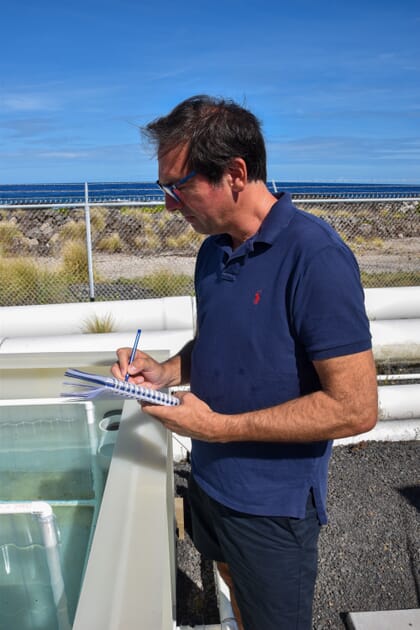 In order to tackle the issue Barletta built a strong team, which now includes more than 30 people including nine PhDs and technicians.
"To design and produce a vaccine from scratch, firstly we had to identify the pathogen protein targets and modify them to be effective recombinant antigens. Secondly we iterated with different strategies of oral protection/delivery to build up our vaccine platform. All steps were then challenged in different aspects, not only the functionality of the vaccine but also the scalability and compatibility of the feed formulation. Last, but not least, we worked on fine-tuning the administration scheme of the vaccine, which is as important as other components," says Barletta.
Early promise
The team has now managed to develop a vaccine that – in the lab at least – has produced impressive results.
"Our laboratory trials are promising, showing a relative survival rate of around 80 percent, and we are now looking to reformulate the vaccine so that it can be produced in a scalable way. The first field trials are due to take place before the end of the year," Barletta explains.
Another advantage of the patent pending vaccine include the fact that it can be stored at room temperature, thus removing a major pain point, especially when supplying farms in remote tropical locations. And the combination of the easy storage and administration clearly appeals to the farmers.
"We've got letters of intent for 35 million doses after marketing the vaccine for only two months – we feel that people are waiting for it," Barletta reflects.
Looking ahead, Barletta has plans to raise further funding so they can develop new products and seek out markets further afield.
"The company has enough funding to last for two years – giving us time to bring the product to market in South America – but we're likely to raise a new round later this year in order to develop new vaccines and look to expand our sales beyond South America," Barletta concludes.
*Feedvax is part of Hatch's portfolio but The Fish Site remains editorially independent.