The shipment was arranged by Hideyoshi Segovia Uno, commercial & operations manager for Spring Genetics, who offers The Fish Site some insights into the company's breeding programme, as well as the Central American tilapia sector in general.
What's the scale of the tilapia industry in Guatemala?
Guatemala's tilapia production is estimated to be 15,000 tonnes and about 40 million fingerlings per year. Twenty percent of this production is exported to the USA as fillet and the rest is for domestic market, mean harvest weights are between 8 oz and 1 lb.
Describe your relationship with Acuícola Maria Linda, including some details on the numbers of tilapia they're importing from Spring Genetics each year.
Acuicola Maria Linda is the exclusive distributor of Spring Genetics stock in Guatemala, they receive dissemination groups from the latest improved generations on a yearly basis from the Spring Genetics breeding nucleus in Miami. Each shipment contains about 20,000 broodfish.
What traits do you select for in the stock you send to Central America?
Spring Genetics operates an advanced family-based breeding programme for Nile tilapia, selecting stock for key traits such as fast growth, survivability and yield. More recently we've also been breeding for increased resistance to Streptococcus iniae and S. agalactiae. The selection for disease resistance is based on controlled challenge testing of nucleus families. Additional key traits such as resistance to other pathogens, improved feed conversion ratios (FCRs), tolerance to salinity and high/low temperatures are also currently being assessed for implementation.
Why is a tolerance to Streptococcus agalactiae so important and is this a health issue that's limited to Guatemala/Central America?
Streptococcus infection is one of the most devastating diseases in tilapia farming, affecting most of the countries in Latin America. It can cause massive mortalities of large fish and causes farmers heavy economic losses. Methods for prevention and control of this disease include vaccines, management strategies and antibiotics. Spring Genetics has recently launched a pioneering and complimentary preventative approach, introducing selection for S. inae and S. agalactidae resistance in the breeding programme.
What are the alternatives to using Strep-resistant strains and what are the drawbacks of these alternatives?
Good management practices are a key factor to reduce Streptococcus infections but in many production systems – in particular net pen farming – it is not possible to control factors like water quality, temperature and disease. Other alternatives are vaccination (not 100 percent efficient) and currently the logistics are complicated, especially in cage production and antibiotics, but these are often used with no prescription.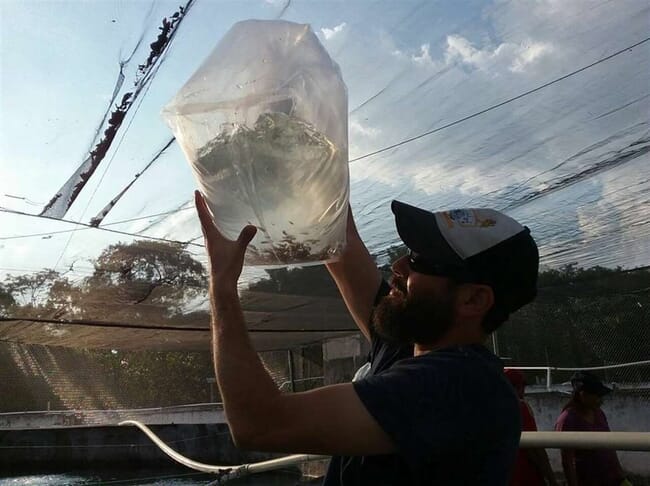 How many tilapia do SG produce annually, and where are these distributed to?
Spring Genetics' nucleus in Miami mainly produces tilapia broodstock, shipping around half a million a year. We have multipliers in Mexico, Brazil, Guatemala and Asia and are currently looking for distributors in other key markets around the world.
Do other markets look for specific traits other than Strep-resistance?
Yes, resistance to other diseases like tilapia lake virus (TILV), Francisella, Columnaris, tolerance to low temperature and high salinity are some of the other traits that producers look for. Spring Genetics has many of these traits in our development plans. We have a special team that discuss the main traits, depending on the demands on the global market the traits are defined by priority.
Do you collaborate with Norwegian partners as part of the development process?
Spring Genetics' breeding programme is designed and supervised by Akvaforsk Genetics, a leading provider of genetic improvement services to aquaculture industries worldwide, in Norway. Akvaforsk Genetics has extensive experience from more than 20 large scale selection programmes, covering 15 species of fish and shrimp across Europe, Asia and the Americas. It conducts all relevant data analyses and genetic evaluations for Spring Genetics and also hosts the central SQL database, which contains all essential data for the breeding programme. The company is instrumental for development and implementation of the next generation of molecular and genomic tools for increased gains.