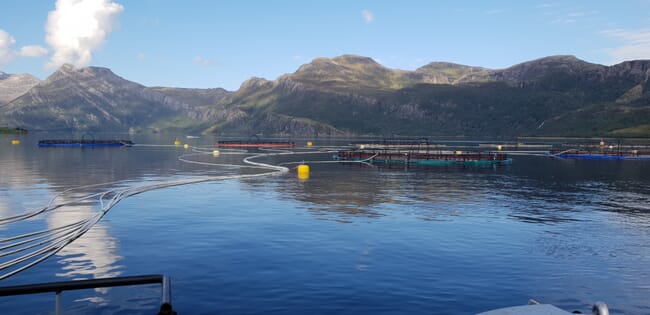 The conclusion follows a study that investigated possible differences in the survival and welfare of lumpfish fed either feed blocks or commercially available pelleted feed, which took place in commercial cages in Norway.
Bacterial infections are among the main causes for the high mortality rates seen in lumpfish, which studies have suggested can be anywhere from 39 to 100 percent over the course of the salmon grow-out cycle. And, the researchers note, establishing suitable diets and feeding protocols for lumpfish is a possible avenue to improve the welfare, and survival, of the fish.
The trial
The trial took place from September until February at a Gifas-operated commercial trial facility. This consisted of eight 90 m polar circle cages, containing approximately 50,000 Atlantic salmon each. The salmon had a mean weight of 2 kg and the cages were stocked with 3,800 lumpfish with a mean weight of 52 g in each cage. Four of the cages were fed with a standard commercial pelleted feed produced by Skretting and four with feed blocks produced by World Feeds at a daily feeding rate of 1.5 percent.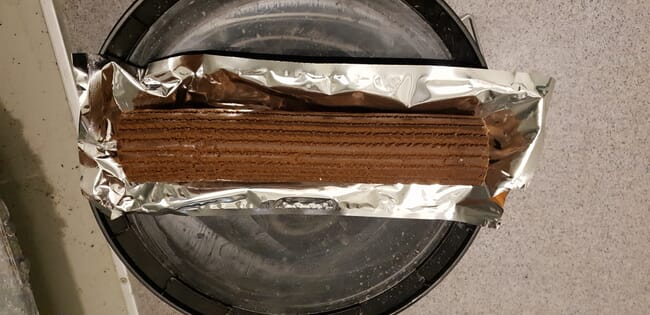 The researchers noted that lumpfish growth was significantly lower for fish fed feed blocks.

"It should be noted that high growth is not an aim for lumpfish used as cleaner fish. Previous studies have shown that small lumpfish (initial size approximately 40 g) have a higher overall preference for natural food items, including sea lice, compared to larger conspecifics. Using feed blocks controls growth and prolongs the operational window where lumpfish are more likely to eat lice," Pat Reynolds, from Gifas, who led the research, told The Fish Site.
Those fish fed with pelleted feed had higher mortality and were also shown to be more sensitive towards mechanical sea lice removal treatments – with five separate treatments, using either Hydrolicers or Thermolicers, taking place during the trial. The authors of the study suggest the repeated use of these treatments – the first of which took place only three weeks after the lumpfish were stocked – is likely to account for the relatively poor performance of the lumpfish as removers of lice.
"It may be expected that the cumulative effect of repeated delousing's over relatively short periods of time may have affected the grazing ability of the lumpfish in the cages due to repeated and acute disturbance through netting and crowding during each procedure," explained Reynolds.
Lumpfish welfare
The study also shed some light on potential ways to limit the impact of these mechanical treatments on lumpfish.
"The results suggest that there are negative effects of lumpfish being exposed to such delousing methods, but the effects may be less than expected. If no suitable methods of removal/isolation of lumpfish are developed, then there should be a threshold percentage of the population than can be isolated prior to treatment set which is achievable under present conditions. The results from this study have shown that if up to 65 percent of the lumpfish are isolated from the treatment then negative effects of such treatments are greatly negated," they authors explain.
There are clear practical ways of achieving this, say the researchers.
"Lumpfish can be isolated by moving feed stations and shelters (artificial curtain kelps) to the other side of the cages away from the delousing equipment. These fish can be further isolated by using casting nets which close off these areas of the cages. Such operations can be done 1-2 days before delousing begins. Lumpfish tend to be in the areas where there is a food and shelter source. There is equipment designed to assist in isolating lumpfish but no assessment as to their efficacy," added Reynolds
The researchers also developed operational welfare indicators (OWI) to assess health and condition for lumpfish. These, which were possibly the first OWIs to be devised for the species, focused on the physical condition of the fish, along with any record of fin and eye damage. The OWIs showed a lower score in the feed block group, indicating better health status in this group.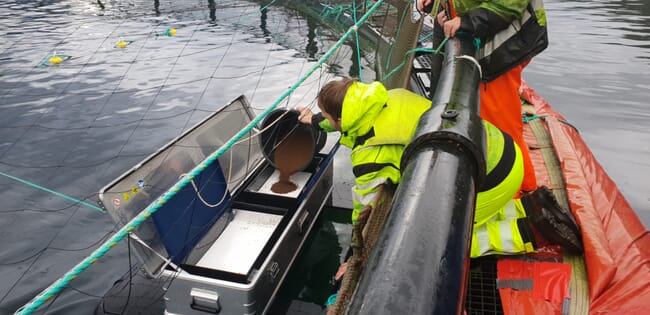 Conclusions
The researchers conclude that, if lumpfish are going to continue to be used as cleanerfish in Atlantic salmon production it is imperative to investigate all ways to improve the welfare, and survival, of the fish. To judge by the results of the study, the deployment of feed blocks, rather than pellets, is one way to achieve this.
"The research clearly shows that feed blocks can help farmers by controlling growth, increasing survival and maintaining overall health status of lumpfish in sea pens with Atlantic salmon. In addition, grazing from feed blocks may enhance/reinforce biting/grazing behaviour, which may result in enhanced lice grazing efficacy," Reynolds concluded.