HATCH runs its accelerator programme with early-stage aquaculture nutrition, health, technology and production start-ups that focus on innovative and scalable products. James Cook University is globally recognised for its strengths in aquaculture R&D, training and advisory services.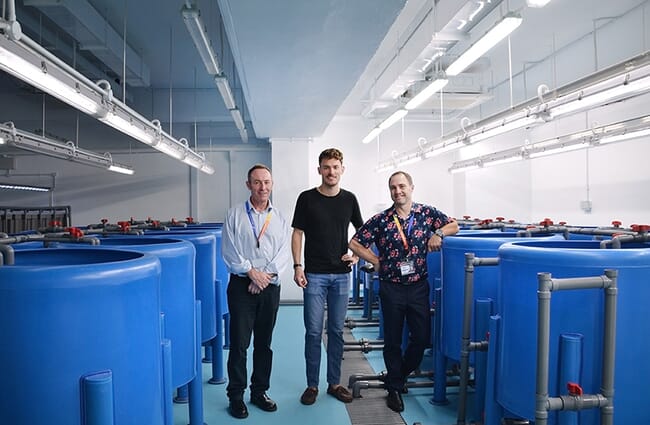 Under the MOU both parties have an intention to engage in activities that strengthen the aquaculture innovation ecosystem in the Asia-Pacific region and to establish Singapore as a regional hub for fostering such innovation. The MOU affirms the agreement of both parties to a series of joint undertakings and responsibilities that will help grow the aquaculture innovation ecosystem in Singapore and the Asia-Pacific region.
The university will support initiatives resulting in an aquaculture innovation space in Singapore, supporting aquaculture start-ups with expertise and access to facilities. It will also support HATCH's efforts to run accelerator programmes, workshops, and to address challenges utilising their domain expertise as their academic partner.
Professor Dean Jerry, Dean of Research for James Cook University's Singapore campus, reflected: "By working together HATCH and James Cook University can facilitate aquaculture, which is the fastest growing food production industry globally, to take the next step in its evolution through fostering start-up companies that are developing new innovative technologies and approaches that increase productivity and lower risk, while ensuring sustainable outcomes for the industry are maintained."
Georg Baunach, co-founder and development director of HATCH added: "Partnering with James Cook University allows HATCH and its portfolio companies to potentially access expertise, IP and talent from one of the leading aquaculture institutes in the Asia-Pacific region while encouraging entrepreneurial activity within the university. Home to, by far, most of the world's aquaculture, Asia is a key focus region for HATCH and partnering with the best local institutions makes absolute sense for us."