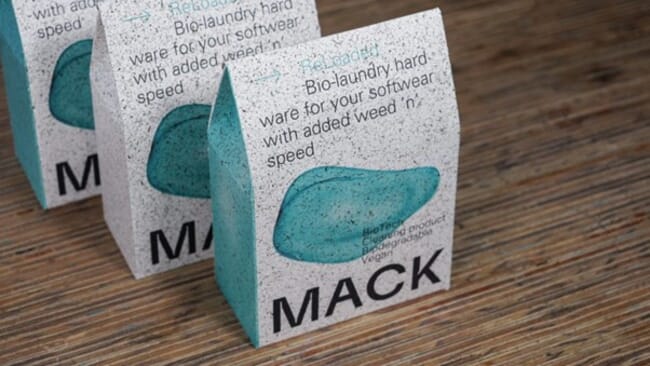 The programme is part of Lonely Whale's three-phase, multi-year Unwrap the Future initiative that was launched in 2020. Phase one saw the creation of the Tom Ford Plastic Innovation Prize.

Sway, Zerocircle, and Notpla were announced as this year's winners at the Green Carpet Fashion Awards in March, while Tom Ford Beauty, the Estée Lauder Companies and Trousdale Ventures supplied the $1.2 million prize – which is a combination of a cash prize and a direct investment.
The accelerator now aims to provide the three prize winners with access to multifaceted networks, leading insights, and brand collaborators to replace traditional thin-film plastic on a larger scale.
Several members of Lonely Whale's Early Adopter Coalition will trial the prize winners' packaging solutions – including The Estée Lauder Companies, which are conducting an internal trial to highlight potential use cases across its Tom Ford Beauty range.
Nancy Mahon, chief sustainability officer at The Estée Lauder Companies, said: "We are honoured to continue our partnership with Lonely Whale to help advance the integration of innovative, seaweed-based packaging materials across the fashion and beauty industries and beyond."
Lucy Sumner, co-founder of Lonely Whale, added: "I am thoroughly inspired by the ingenuity, dedication and passion shown by the prize winners, Sway, Zerocircle and Notpla, and the ongoing investment in innovation from our partners at Tom Ford Beauty, The Estée Lauder Companies, and Phillip Sarofim's Trousdale Ventures."