The most hotly contested award - for the best Pacific oyster (Crassostrea gigas) - went to Craig Archibald, of Islay Oysters, for the third year in a row.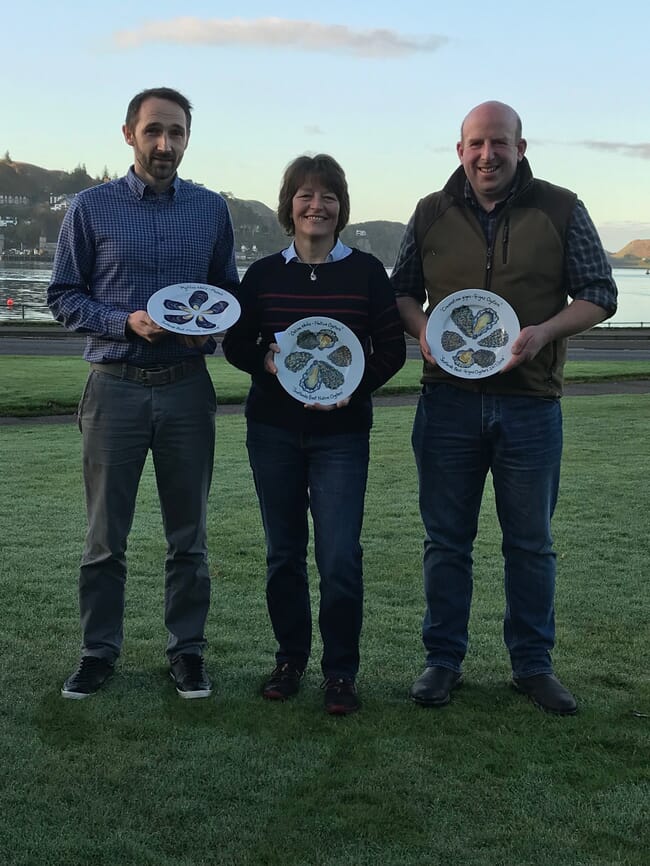 The best mussels were deemed to be those grown by Shetland mussels - who grow around 1000 tonnes of Mytulis edulis a year in the northern archipelago - for which Richard Tait collected the award.
Meanwhile the best native oysters (Ostrea edulis) award went to Judith Vajk of Caledonian Oysters, who produces both native and Pacific oysters from her site in Loch Creran.
The two-day event was opened, with enthusiasm, by Scotland's Minister for the Rural Economy, Fergus Ewing. A staunch supporter of the aquaculture industry he reflected that the shellfish sector was "very close to my heart" and stressed that he was determined to "turn passion into profit".
An international perspective was given by Andy DePaola, who began growing Crassostrea virginica off his jetty in Mobile, Alabama as a hobby. Despite a number of major setbacks - not least losing his entire stock following a hurricane and breaking his neck - he has persisted and expanded his production. Partially as a result of his injury, which doesn't make hauling hundreds bags of oysters onto the jetty at least once a month, he has since devised an ingenious new production system.
Called the Shellevator, it is system that enables producers to move their stock up or down in the water column, making it possible not only to desiccate the oysters when needed, to prevent biofouling, but also dodge the worst of the wave action during a storm, as well as minimsing their visibility in an area where competition for water use is considerable.
Easy to tow too, the Shellavator allows the whole crop to be moved to a different area should it face environmental threats in its home waters - "an ounce of prevention is better than a pound of cure" Andy reflected - or moved to offshore areas where the water quality is better for a few weeks of depuration prior to harvest.
The current model, mark two, is capable of housing 5000 oysters and it will be interesting to see how it develops but it certainly provided plenty of food for thought for the many oyster producers present at the event.