During the inquiry, the Scottish Parliament's Rural Economy and Connectivity Committee intends to gather information on the current state of the industry, identify opportunities for its future development and explore how the various fish health, environmental and other challenges it currently faces can be addressed.
Convener of the Committee, Edward Mountain MSP, commented: "The farmed salmon industry is clearly of great significance in economic terms to Scotland, and this is an industry that plans to develop and increase production.
"However, the industry also currently faces a variety of challenges, such as managing farmed salmon health - particularly concerning sea lice and gill disease - its environmental impact, and dealing with climate change.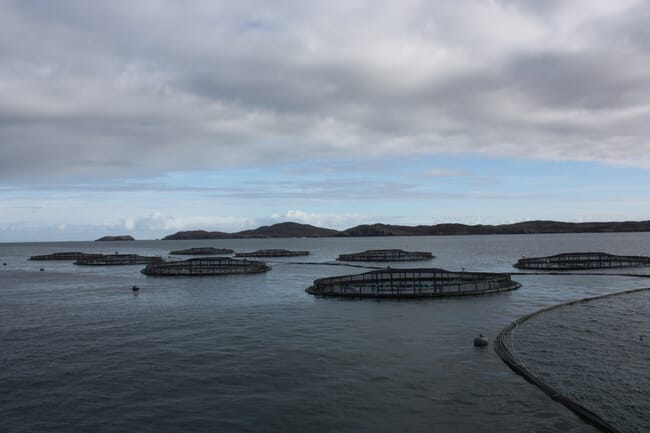 "The inquiry is an opportunity for people to voice their views and opinions on the current state of the salmon industry, opportunities for its future development, and its environmental impact."
Farmed salmon is Scotland's largest food export, generating export sales of over £519 million, in the first 10 months of 2017, but has attracted considerable criticism recently, not least due to the high mortality levels – due to biological challenges – recorded by a number of producers.
"In the coming months we will gather evidence from producers, processors and others directly involved in the salmon industry; environmental organisations and Scotland's food and drink sector," added Mountain. "It's crucial that we access the valuable knowledge, experience and expertise of everyone in Scotland with an interest in the future of the salmon industry to help shape our work in this area." The deadline for submitting evidence is 27 April. The Committee will produce a report detailing its findings once it has concluded its anticipated evidence taking in March, April and May.
The Committee is also conducting a related inquiry into the environmental impacts of salmon farming, which commenced with a call for views on 25 January. The outcome of this work will be a report to Holyrood's Rural Economy and Connectivity Committee to inform its inquiry on the farmed salmon industry in Scotland.