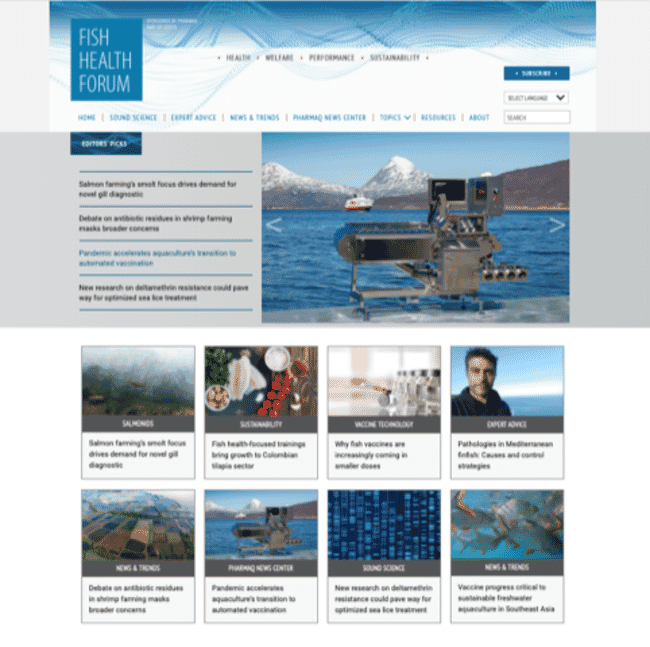 Called Fish Health Forum, it will also soon launch a free e-newsletter to inform the industry about new and noteworthy articles on the website.
"Fish producers and veterinarians around the world have told us they need more practical information on disease management and other important fish health topics. Fish Health Forum helps to meet this need," said Morten Nordstad, president of Pharmaq, part of Zoetis, the website's exclusive sponsor.
Visitors to the site have been promised "a diverse and frequently updated mix of news articles and research updates covering various fish species produced around the world".
The site is also set to feature interviews with industry leaders and practical articles for farmers.
To view the latest news visit www.fishhealthforum.com.