The CIAP, which will undertake applied research in response to the needs of Ontario's aquaculture sector, will receive $2 million in funding from the Natural Sciences and Engineering Research Council of Canada (NSERC) to support research activity over the next five years.
In addition, it will receive approximately $2 million from the Canada Foundation for Innovation (CFI) and the Ontario Research Fund College-Industry Innovation Fund (ORF-CIIF) to support the creation of the research spaces and fully-equipped laboratories. Fleming has received an additional $4 million for a separate Centre for Advancement in Mechatronics and Industrial Internet of Things (CAMIIT).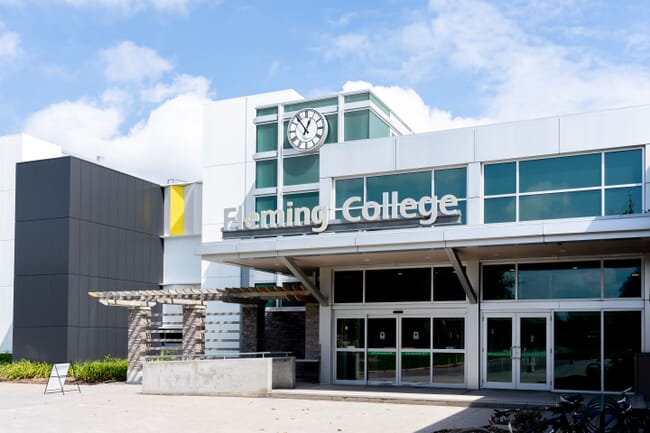 "Ranked as one of Canada's top research colleges, Fleming has repeatedly demonstrated that our researchers, faculty and students can contribute to innovation in our province and beyond," said Fleming president Maureen Adamson. "Securing the funding from NSERC, CFI and ORF for two new research centres emphasizes the significance and quality of the work we do and what we offer our industry partners and the community."

CIAP is advancing innovation in aquaculture through partnerships with members of the industry and supporting sectors, such as fish feed producers and hatchery technology developers. A new custom-designed research facility will be built at the Frost Campus in Lindsay to complement the existing on-campus hatchery. The new CIAP building will provide customisable rearing environments for multiple aquaculture species and projects.
"Both centres will build experience, capacity and expertise in emerging areas of applied research at the College," said Brett Goodwin, vice president, applied research and innovation at Fleming. "Our researchers and students work shoulder-to-shoulder with industry partners to bring innovation to small and medium-sized businesses. This funding will ensure that more of our students will have opportunities to engage in high quality research and build vital skills and connections for their future careers."