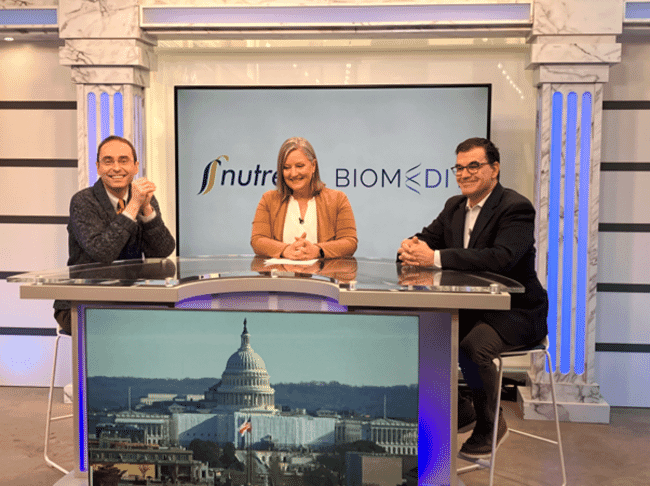 The collaboration covers the discovery, development and commercialisation of biome-actives developed using BiomEdit's advanced microbiome science and bioinformatics platform. These novel feed additives address the health and sustainability challenges of today's animal producers, for aquaculture, poultry, swine and cattle.

BiomEdit, established in April 2022, is a venture-backed startup which has already raised a successful $40 million Series A funding round with Ferment, Viking Global Investors and Anterra Capital.
In recent years, studies into the gut microbiome have led to a basic understanding of their role in human and animal health and in how foods are digested in the gastrointestinal tract. Influencing the gut microbiome – the microbes – what they produce and their environment, for example through food supplements or medicines, can have a major impact on human health – and, similarly, can impact the health, well-being, and performance of animals.
"Saying that microbiome science has created a buzz in the last decade is an understatement. However, practical applications of this scientific progress remain scarce. Instead of focusing on microbiome composition and how to affect it, at Nutreco, we believe that mining the microbiome to find microbial functions that will benefit the animal's physiology will unlock real sustainable progress for the welfare, health, and productivity of farm animals," explained Nutreco's chief science officer, David Bravo, in a press release. "Our first NutEx strategic program will focus on these Biome-actives. We share so much with BiomEdit's teams – scientific views, discovery and development processes, culture and approach – that it was only logical to engage in this major strategic partnership."
Aaron Schacht, CEO of BiomEdit, commented: "Microbiome science has the potential to address the complex health challenges and unmet needs our customers and their livestock face today. By leveraging BiomEdit's advanced microbiome discovery platform and bench of deep experts together with Nutreco's expertise and commercial deployment capabilities, we will launch novel feed additive products that address some of the most important problems in animal health, sustainability and food security. This broad strategic alliance with Nutreco is unique in our industry and plays to the strengths of both companies. Together, we will drive innovation and raise customer expectations for the impact of novel feed additives in livestock production systems."
Nutreco CEO, Fulco van Lede, added: "Today's announcement will benefit all of Nutreco's businesses: Skretting (aquaculture feed), and Trouw Nutrition (livestock feed) including, in particular, our feed additives brand, Selko."