Sponsor message
New 100% online training course from FishVet Group and Benchmark Knowledge Services on The Health and Welfare of Atlantic Salmon
Loch Duart wins Scottish export award
Loch Duart, the salmon producer based in Sutherland and the Uists, has been named 'Exporter of the Year' at the 2019 Made in Scotland Awards.
Alban Denton, MD of the independent producer, said: "We're a small company with big ambitions and this is a success we share with our loyal customers around the world. From our amazing team at the farms in Sutherland and the Uists to the staff at our all offices in Scotland and France, we work hard to ensure that our customers get the Loch Duart salmon they love on to the menus of restaurants and hotels across the globe. Thanks to everyone that helped us win this award."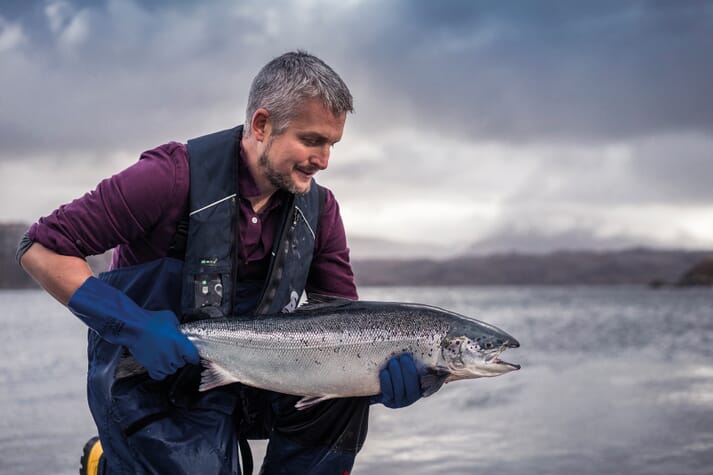 Around 70 percent of the company's salmon is exported to over 20 countries, with export sales increasing by 68 percent over the last two financial years.
The Health and Welfare of Atlantic Salmon course
It is vital that fish farm operatives who are responsible for farmed fish are trained in their health and welfare. This will help to ensure that fish are free from disease and suffering whilst at the same time promote good productivity and comply with legislation.
Find out more