Aquatic animal health researchers and professionals from 34 countries gathered on Prince Edward Island, in eastern Canada, for the 8th International Symposium on Aquatic Animal Health earlier this month.
ISAAH 2018 was held on 2-7 September, in Charlottetown and allowed veterinarians, academic scientists and postgraduate students a great opportunity to meet with professionals from the aquaculture industry as well as researchers from governmental organisations – all dedicated in different ways to fish and shellfish health.
The symposium's intense schedule started with several pre-conference workshops, held at the Atlantic Veterinary College, including ones on: Diagnostic test evaluations (hosted by I Gardner); Publishing piscatorial papers (by D Speare, J Wolf and P Gaunt); Phlebotomy and blood analysis (by J Arnold, S Boylan, J Shelley, R Yanong, PJ Nelson and M Fast); Shellfish diseases and necropsy (by R Smolowitz, J Davidson and M Stephenson); and Virtual microscopy (by R Getchell and H Rodger). Each workshop's attendance allowed for the acquisition of Veterinary Continuing Education Credits.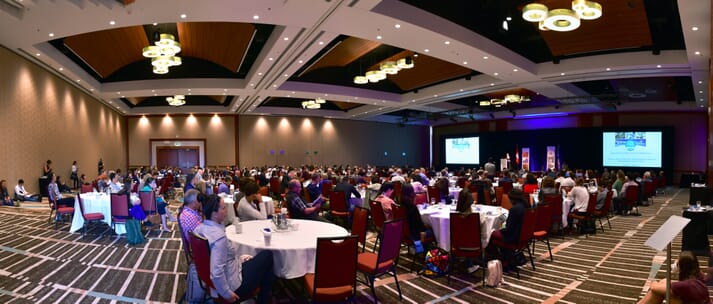 Held at the Delta PEI Hotel the delegates were welcomed with a reception on the terrace with a view of the harbour. During the symposium, six keynote speakers provided updates and overviews on strategic topics for the field, including D Barreda (from University of Alberta), H Sørum (Norwegian University of Life Sciences), J Bartholomew (Oregon State University), T Sabo-Attwood (University of Florida), and the Marine Harvest CEO A-H Aarskog.
From Monday to Thursday the symposium offered a very intense schedule, with up to four sessions running in parallel an array of topics was offered: including immunology, bacteriology, virology, parasitology, vaccines, shellfish, myxozoans, gill health, sea lice and genomics. Alongside the general session, many workshops and special sessions were also held.
The annual conference of the American Association of Fish Veterinarians took place on 3 September and included a range of contributions from both the aquaculture sector and for ornamental fish, regulatory medicine or about the one-health approach when dealing with aquatic animals. The conference of the World Aquatic Veterinary Medical Association was instead held on Tuesday, providing updates on practices in aquatic veterinary medicine, even including about the use of drugs and anaesthetics. On Thursday, K Pittman and M Powell moderated the interactive Quantitative Atlantic Salmon Health Assessment workshop, from a cooperation initiative between scientists from Norway, Scotland, Chile and Canada. Participants had a good opportunity to get involved by working in group discussing relevant topics towards a global health tool for salmon, bridging between industry and research, such as highlighting pitfalls on diagnostics, biomarkers or integrated pest management.
A special session on co-infections in fish, moderated by B Gorgoglione, highlighted the need for a more holistic approach when studying the impact of diseases and the host-pathogen interaction. Heterogenous co-infections were indeed showed to complicate the pathogenesis during relevant diseases, such the emerging KSD (by M Adamek) or VHS on wild fish (by R Getchell), altering the immune response during sea lice infestation (by A Long and A Cabellero-Solares), or modulating the response to vaccination and genetic resistance (by D Jones).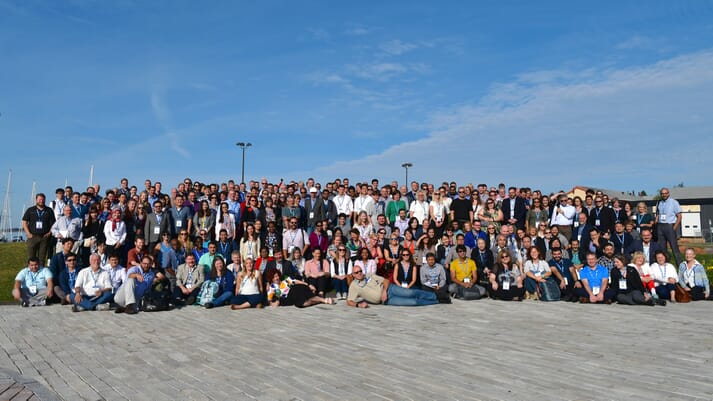 Several industry sessions were also held, focusing on current challenges in aquatic animal health, successful collaborations, and Canada's Ocean Supercluster initiative, which puts together partners involved at many levels in the ocean economy.
The social programme included a banquet at the scenic Fort Amherst National Historic Site in Rocky Point, with a representation offered by members of Native American Tribes of PEI. A civic reception was held in the Memorial Hall of the Confederation Centre of the Arts (sponsored by Elanco), followed on Wednesday night by a final banquet dinner at the PEI Convention Centre, sponsored by Marine Harvest, in which Adel El-Mowafi from Cargill gave a keynote talk.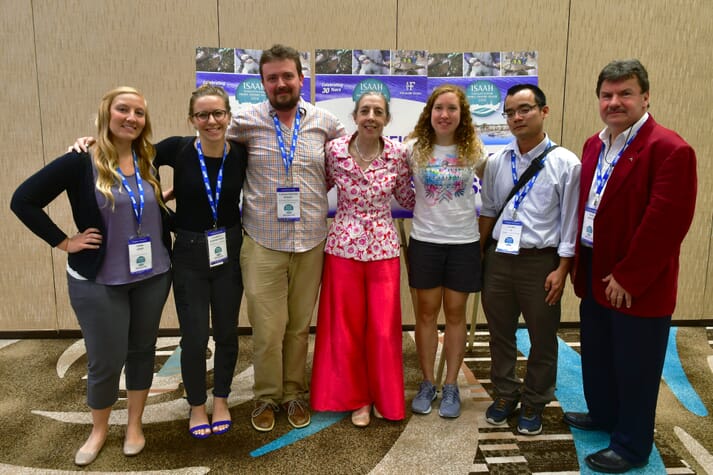 Under the coordination of S Pynton and R Graham, each of the student posters was rigorously evaluated by selected judges. ​Cuong Le (University of the Sunshine Coast in Australia) and Rebekah Weatherhead (Aberystwyth University in Wales) won the best poster presentation. Meanwhile the awards for the best presentations were assigned to Darbi Jones (Virginia Institute of Marine Science) and to Elizabeth Scherbatskoy (University of Florida).

ISAAH 2018 was jointly organised by the Fish Health Section of the American Fisheries Society, the University of Prince Edward Island and BioAlliance. The successful event was possible thanks to the 450 attendees, many of whom travelled long distances to join it, together with all the organisers and the sponsors contributing to celebrate its 30th anniversary. The event happens every four years and was first held in Vancouver in 1988.