The site holds 14,500 fish, which were expected to produce eggs from September 2017. A part of the population of the Merraberget site had previously been transferred to the Rimstad land facility at the end of May and a virulent variant of the ISA virus has been detected there too.
There has not been any increase in mortality, and the virus detection was initially reported on 6th July as part of routine surveillance and sampling carried out by the fish-health service Åkerblå. The marine site is located in Tingvollfjorden and is over 10 km from its nearest neighbour.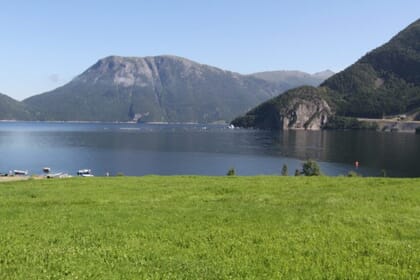 This is the first ISA diagnosis at any of AquaGen's own facilities in the company's 45-year history. Both fish groups originating from Merraberget will be taken out of egg production if the ISA suspicion is confirmed. AquaGen's other egg producers in Hemne and Steigen have sufficient additional capacity and will therefore be able to meet customers' egg requirements for 2017/2018 season.
The company's focus is now on redistributing the season's egg production to its other sites.
A statement revealed: "The AquaGen system has a good buffer and back-up capacity, designed to insure against one of our broodfish populations being taken out of production. Back-up capacity is maintained throughout the entire production cycle, including broodfish maturation and egg production. At the present time, however, we can not rule out the possibility of some consequences in terms of exact delivery time and product type, but AquaGen will keep its customers continuously informed about the situation."