Investment sought for barramundi and steelhead RAS
An Australian company is currently looking for investors into a $65 million RAS system that will be capable of producing up to 2,400 tonnes of barramundi and steelhead a year.
The facility, outside Geelong, has been designed by Dr Bent Urup, founder of Aqua Partners, in conjunction with Denmark-based Kruger A/S. According to the company it will incorporate a cutting-edge recirculating aquaculture system (RAS) - known as an RAS2020 - that is currently only used in three sites in Switzerland, Denmark and Norway.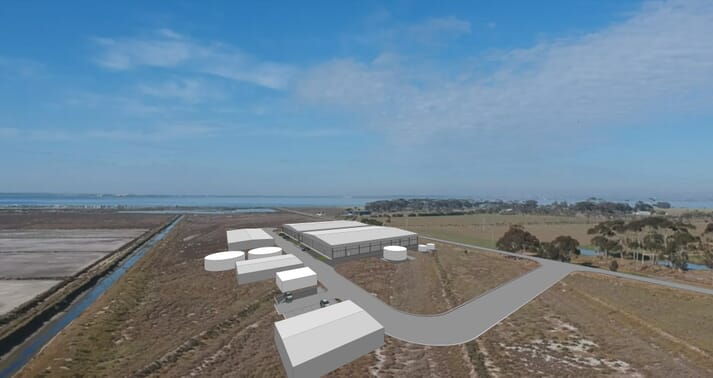 A 100-hectare site at Avalon has been earmarked for the project, due to its access to seawater and close proximity to Geelong and Avalon International Airport.
Aqua Partners managing director, Dan Callaghan, said in a press release that he believes the future of sustainably farmed animal protein production is with land-based bio-secure aquaculture systems.
"We are at a critical point in the growth of this industry where smart investment can mean Australia becomes a leading supplier and exporter of the best, most sustainable, and environmentally responsible, land-based aquaculture industry.
``Those investors who jump on board will be grabbing a ground floor opportunity in an emerging industry with enormous growth potential,'' Callaghan said.
Callaghan believes that Australia was uniquely placed within Asia to develop an entirely new industry around sustainable seafood production - with a very long coastline, sites that are suitable for land-based aquaculture, and a first rate food production reputation.
And he believes that the time is right for using RAS.
``Not only are fish the most efficient feed converter of all farmed animals but when grown in biosecure land-based facilities they are free of risk from traditional sea cage issues such as disease, predators, storm damage, environmental risk, and also climate events such as seawater temperature change, which are increasingly affecting the entire food chain," he said.