The US Association of American Feed Control Officials (AAFCO) has agreed to Enterra Feed Corporation's request to include black soldier fly (BSF) larvae meal in feed for salmonids, which includes salmon, trout and arctic char, in their list of authorised feed ingredients. The supporting material and the change in the definition was reviewed and supported by the Food and Drug Administration (FDA).

"This is the first time an insect meal product has been approved in North America for the aquaculture industry and we're excited to be the first to market," said Andrew Vickerson, Chief technology officer at Enterra.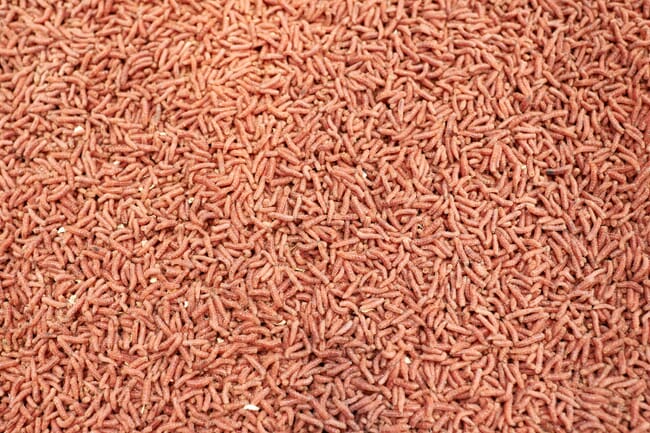 The company had previously been permitted to sell only whole dried BSF larvae.
Enterra manufactures and markets feed ingredients derived from BSF larvae – an insect species that can be found naturally in tropical and temperate regions around the world. The larvae are reared under controlled conditions on locally sourced, pre-consumer food waste containing valuable nutrients that would otherwise be lost in landfill, compost or waste-to-energy facilities.
Enterra has also received approval from the Canadian Food Inspection Agency (CFIA) to sell whole dried larvae in Canada as a feed ingredient for tilapia and poultry. This builds on previous approvals for the same product in salmonid feed in 2017 and broiler chicken feed in 2016.
Enterra whole dried larvae are produced at the company's unique farm facility in Langley, British Columbia.
With production at its Langley facility at maximum capacity, Enterra is planning to expand to a second, larger facility near Calgary, in Q4 2018. The company is also developing additional facilities in the coming years to keep up with demand for its sustainable feed ingredients.
More applications are currently in process for Enterra's products to serve additional markets in the USA and Canada.