Improving East Africa's farmed tilapia strains
An initial project to pave the way for modern selective breeding of tilapia strains farmed in East Africa has been completed recently. Genetic tools were developed, and a detailed analysis of the region's farmed strains was carried out.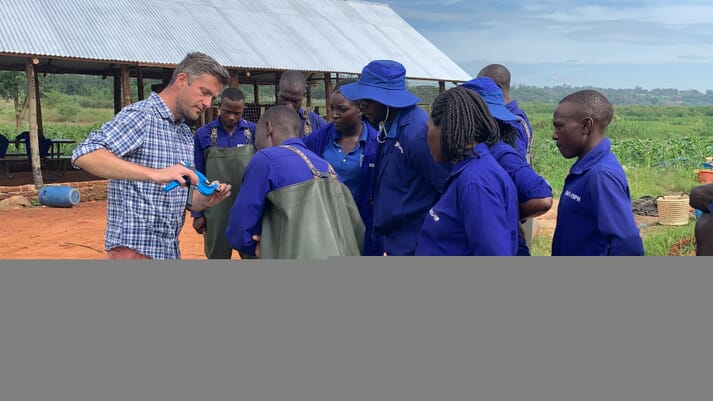 The Scotland-based genetics firm Xelect undertook the project with funding from Msingi East Africa – an industry development organization that supports the transformation of high potential industries in East Africa to provide genetic analysis and consultancy to the breeders of Nile tilapia around Lake Victoria in Kenya and Uganda.
"Msingi aims to develop competitive, inclusive and resilient industries over the long term and has identified aquaculture and textiles as their two initial priority industries," explains Tom Ashton, operations director at Xelect.
The project helps local hatcheries lay the foundation for potential long term cutting-edge selective breeding programmes in the region. Currently there are four producers involved who are all engaged in breeding native strains of tilapia.
"For the smaller farmers, in particular, genetic analysis and updating their breeding programmes is a huge investment. However, this is something that partners like Msingi can assist with and better performing genetic strains would greatly spur growth and competitiveness of the regional industry," explains Ashton.
Tilapia farming in the region has been slow to take off on a commercial basis. However, although there are now a growing number of producers who are adopting a more progressive approach, they don't always have access to vital components, including high grade feeds and quality seed.
"Many of the farmers in the area want to be in control of their own broodstock, but this is not always possible and some resort to importing fry from other countries" says Ashton. He points out that importing strains from Asia can sometimes bring biosecurity risks if not managed carefully and is not always possible from a regulatory perspective.
The first phase of the project involved Xelect conducting site visits to participating farms, and providing training in DNA sampling to local farmers. They then took the samples back to Scotland for analysis.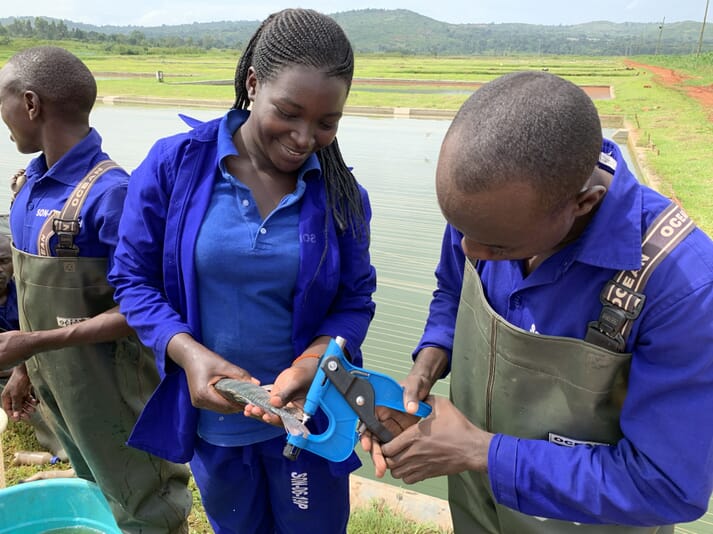 "We took DNA samples back to Scotland and developed bespoke genetic marker tools for the East Africa tilapia strains, which have their origins in the lakes Victoria, Kyoga, Albert and Turkana," says Ashton.
Since then Xelect has managed to genotype and analyse a selection of fish from each farm and evaluate the genetic structure of the stocks in the region.
"The early signs are very positive, in terms of the breeding programmes that the farms we assessed already have underway and these represent a healthy base for future genetic-based breeding programmes," Ashton reflects.
Last month Xelect returned to Kenya to present their results to the participant farms and to Msingi.
The next step will involve trying to establish a business plan for the project as well as finalise the traits that the farmers are looking to incorporate into their breeding programmes.
"We know that the farmers want us to select for growth, survival and improved FCRs but we're not yet sure whether it would be better to establish a centralised hatchery that could produce seed stock for all farmers in the region or to develop individual hatcheries on each farm," Ashton explains.
"Either way, we are looking forward to providing long term support and helping deliver generational gains through selective breeding," he adds.