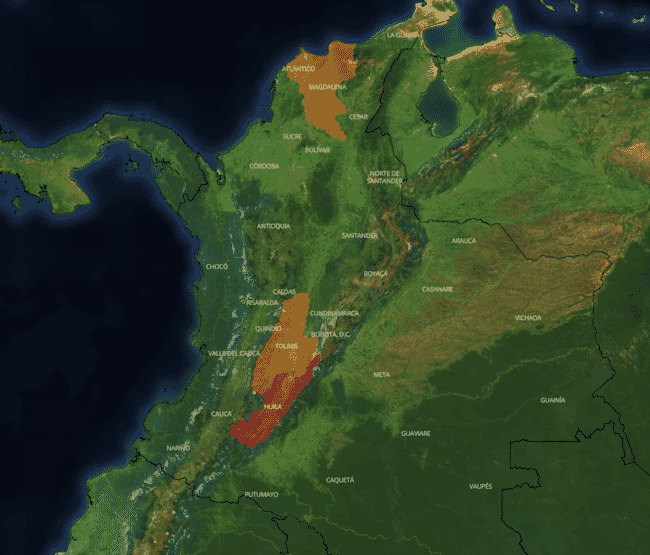 The bacterial disease, which can cause mortality rates of over 50 percent, has been wreaking havoc across the South American country, putting livelihoods of farmers at risk. As of 22 June, it had been reported at 43 farms across four regions and had been classified as a national emergency. As it can be transmitted both horizontally (between fish) and vertically (passed down through breeding) it poses a serious, long-term threat.

While 400,000 vaccines have been ordered from Virbac by the Colombian government, and Vecol is looking to develop domestic vaccines against the specific strain of Streptococcus, Manolin founder, Tony Chen, believes that the company's platform can help to coordinate and analyse key data relating to the outbreak in order to help control and contain it.
"The Colombian authorities are urging farmers to implement biosecurity measures: including quarantining of infected animals; water quality testing; better filtration; reducing stocking densities and stress management," notes Chen.
"Meanwhile, much like most fish vaccines, results are promising, but full effectiveness to eradicate the disease is unlikely and the cost will be high. It's also labour intensive and time-consuming to inject each fish individually," he adds.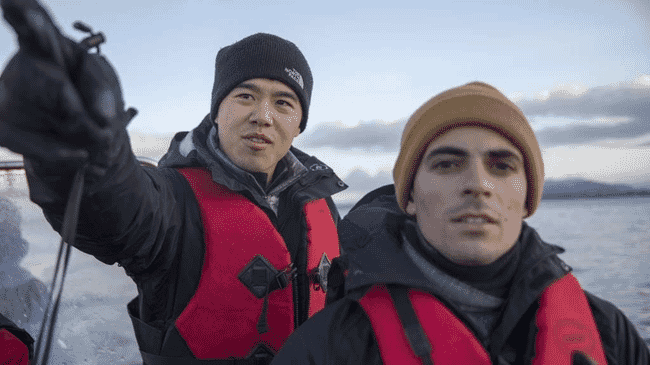 Chen believes that Manolin can provide a cost-effective means to ensure that the industry is able to react as quickly and effectively as possible – something that they succeeded in doing in order to help Norway's salmon sector mitigate the impacts of the algal bloom that occurred in the summer of 2019 and caused estimated losses of NOK 4 billion ($380 million).
"Our platform can be used to establish quick lines of communication and track cases and outbreaks as quickly as possible. When an epidemic happens, as everyone now knows following Covid-19, the first thing is to get testing and figuring out how to aggregate the data into one place as quick as possible. We've seen the industry do that – they've set up a WhatsApp line that farmers can report outbreaks and symptoms to. But what we can do is establish lines of communication and aggregate results from lab tests also use advanced models that use AI and machine learning, like we did with sea lice in Norway, to forecast the spread of the outbreak to and assess the risks for specific areas or farms so that the vaccines can be most effectively deployed and the effectiveness of the vaccines can be assessed," Chen explains.
Chen is currently in communications with a number of relevant organisations and is offering heavily discounted use of Manolin's platform.
"We've been in contact with Colombia's department of agriculture (ICA), farmers' association and global NGOs which have a presence in the country. They've expressed interest in what we are doing, and we're actively working with partners to see if a deployment makes sense. We'd like to be operational in the country in the next couple of weeks," says Chen.

Chen has a meeting with the ICA later this week and hopes this will help to establish the necessary connections.
"We need to work with the government and established partners to understand where the farms are and where the outbreaks are likely to be happening," he notes.
"We need to find ways to collect outbreak data, continuing with testing data and being able to publicise that, in Spanish, on our website," he adds.
Should these partnerships be formed Chen is confident that the company's platform could be functioning in Colombia with minimal delay.
"After the Norwegian algal bloom our system was up within days of the first outbreak being reported. And our tech team thinks we could be up-and-running in Colombia within a couple of weeks – right around the time the vaccines get there," he explains.
And Chen believes that the company's experience in Norway will prove invaluable.
"What we learned in Norway is that you're dealing with more than just farmers. There's a tonne of suppliers, there's a tonne of logistics – the entire supply chain needs to move and in Norway the visual representation of the outbreak that we produced enabled wellboats to understand which areas to avoid, where harvest schedules needed changing, how far along farmers were in their production. There's a lot more going on than fighting the outbreak and I expect the same thing to happen here – the entire industry has to respond as quickly as possible and we can help by projecting which areas are the most under threat," he observes.
"At the moment farmers are using WhatsApp for texting the government, but they're not exactly structuring the information or able to run analytics on top of it – that's where we can come in," he adds.
*Manolin is part of Hatch's investment portfolio but The Fish Site retains editorial independence.