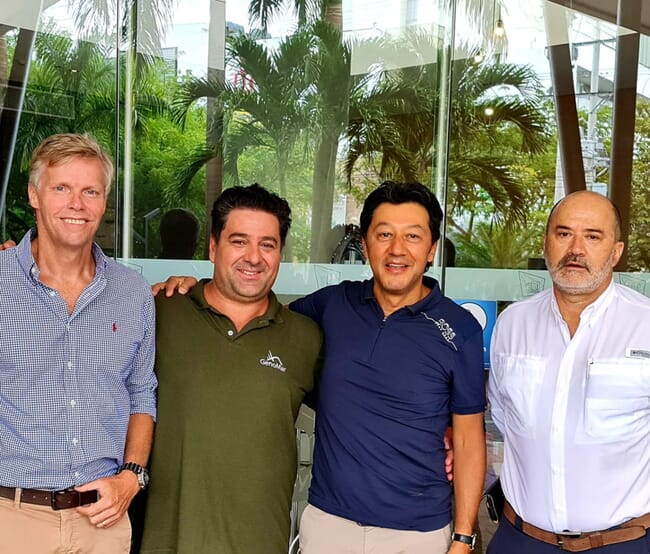 The joint venture, which already has secured a quarantine and parent stock farm, will establish a new company in the next few weeks, named GenoMar Genetics Colombia.
"We expect to have the first products in the market during Q4, 2022," says Martin Cordero, the newly appointed general manager for the operation.
"This is an important milestone in our expansion strategy," says Alejandro Tola Alvarez, CEO of GenoMar Genetics Group. "Colombia is the second to third largest tilapia producer in Latin America and has a very export-oriented value chain that professionalises quickly. Both companies have worked hard and patiently over several years with the vision of bringing genetic innovations and supply security to the Colombian tilapia industry."
The turning point came earlier in the year, when GenoMar received export authorisations for their genetic material from Instituto Colombiano Agropecuario (ICA), the competent authority in Colombia.
Under the agreements signed, GenoMar will supply the entire parent stock requirement from their breeding operations in Asia and/or Brazil. They will provide effective support in the day-to-day management of production and distribution using their existing global and Brazilian platforms.
Sanmarino, which is a Colombian poultry genetics distribution company belonging to the Italcol group, will play an important role in supporting commercialisation and data collection of the tilapia performance.
"We are very happy to have partnered with GenoMar to bring superior genetic material and new choices to the fast-growing tilapia industry in Colombia," says German Galvis, managing director of Agroavícola Sanmarino.
"We have no doubts that tilapia will follow a similar path as poultry, where genetics innovation and distribution, carried out by highly specialized companies are transforming the industry year by year. This allows higher efficiencies in production and sharing best practice methods."