The new system allows the trawler to produce large volumes of fish silage.
Landia, who will be on stand number 337 at Aquaculture UK in Aviemore, Scotland, delivered three stainless submersible chopper pumps that will chop the bi-products, whilst the mixer (also stainless steel) will ensure that the processed silage stays homogenous in the tanks.
One of the chopper pumps, which was supplied as a high-pressure pump, will also make unloading of the finished fish silage a quick and simple process.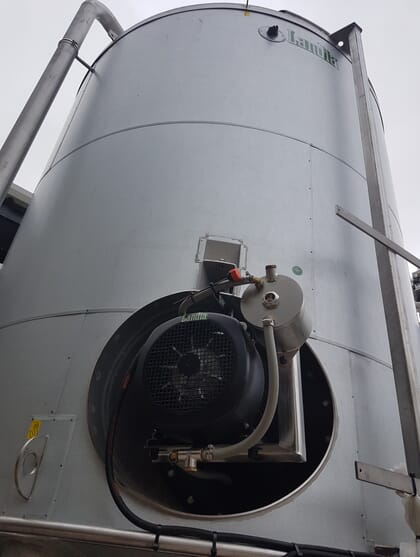 In addition to its acclaimed pumps and mixers, Landia also recently supplied pasteurisation equipment for fish morts that will be utilised as feedstock for an expanding AD plant.
The 8m3 pasteuriser, which is fitted with Landia's side-entry propeller mixer and equally robust dry-installed chopper pump, processes the fish morts in accordance with ABP (Animal By-Products) regulations, fully approved by vets.
A 10m3 ensiling tank with an 18.5kW stainless steel long shaft chopper pump, recirculates and blends the fish morts into a smooth purée, before being discharged into the pasteurizer.
With the fish morts suitably mixed, pumped and pasteurised at 70 degrees Celcius by the Landia equipment, gas yields are forecast to increase significantly at the AD plant.